Business Profile:
In Squillace the art of making clay forms goes back centuries. Today, ceramics from Squillace can be found at the International Museum of Faenza, Rovereto, Capodimonte, at London's Victoria, Albert Museum, the Metropolitan of Art in New York, Rohsska Kanstslojmseet of Goterborg, and the Musée du Petit Palais in Paris.
Squillace is one of the 32 Italian municipalities who have been awarded the DOC to produce artistic traditional ceramics.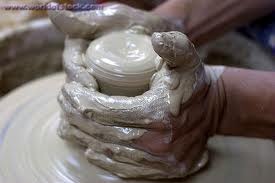 The craft shop known as "The Terracotta" was founded in 1990 by self-taught master craftsman Nicola Aiello who has been running the growing family owned business for the last 20 years. From bomboniere to home decorations. Nicola creates and manufactures a wide range of objects of various kinds in low relief (also personalized).
All the production of low relief and can be viewed on the web site and they are entirely hand-made and also available unpainted, especially suitable for teaching art classes in school, in vocational training centers, in communities of various kinds and for hobbyists who paint on ceramics.
Inquires for custom work are welcomed.
Below are a few samples :
Contact the company

Send Email