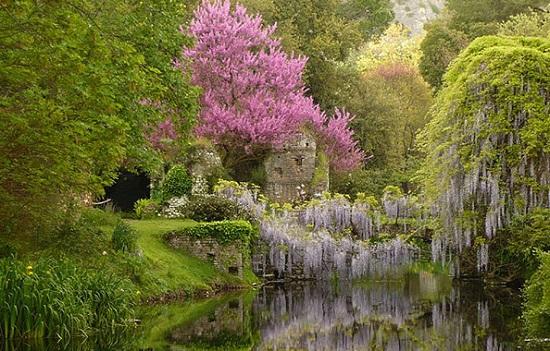 It has a surface of 105 hectares. Nearby towns include Norma and Sermoneta.
The garden is located at the foot of the Lepini mountains in the province of Latina; and is where many writers, such as Virgina Woolf, Truman Capote, Ungaretti, and Moravia, found inspiration for their creations, a true literary salon. It is classified among the top 10 most beautiful garden in the world.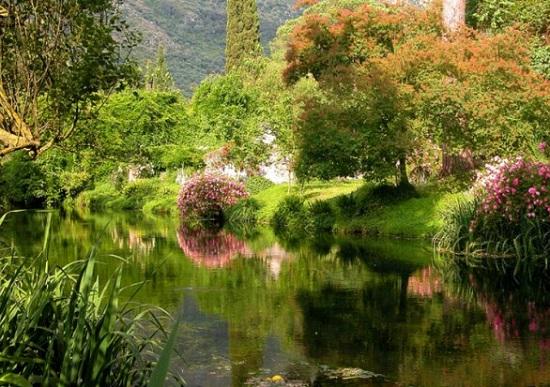 In the present day the gardens appear as a picturesque ruins with the remains of a castle, palazzos, churches, and medieval clock towers, all surrounded by the embrace of luxuriant vegetation.
Numerous streams run down from the mountain to form a small lake.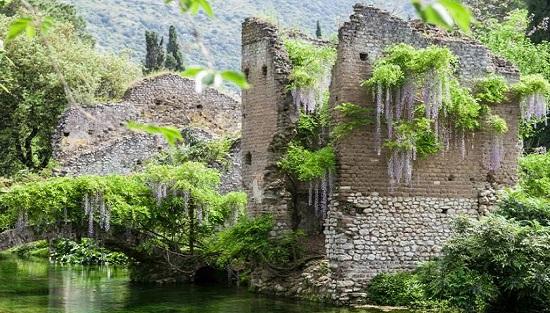 The location is just perfect, at the foot of the mountains, built on several spring waters, with a pristine river that touches the ruins.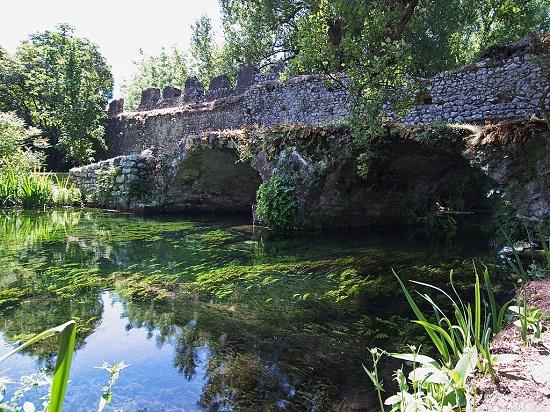 The garden is more than a dream, its a landscape masterpiece, an incredible mix of color, scents and design.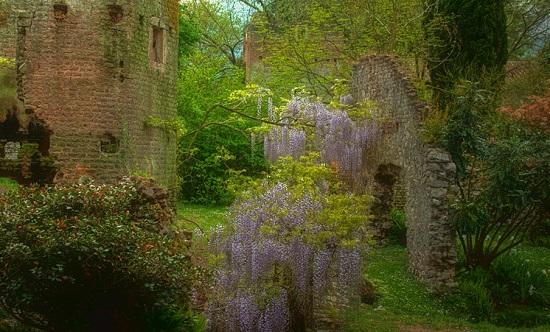 The garden includes the remains of the ancient city of Ninfa, perhaps founded by the Volscians at the feet of the Monti Lepini.
In the Middle Ages the town was a rich commune on the Appian Way.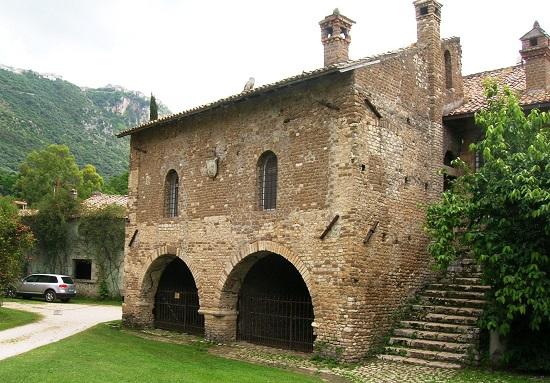 ​
The ancient town, where today the gardens lies, had a difficult existence: frequently fought over by varying families it was destroyed and rebuilt on more than one occasion.
In 1159, Pope Alexander III was crowned there.
It was destroyed by order of the Emperor Frederick Barbarossa, after his enemy Pope had taken refuge in the town.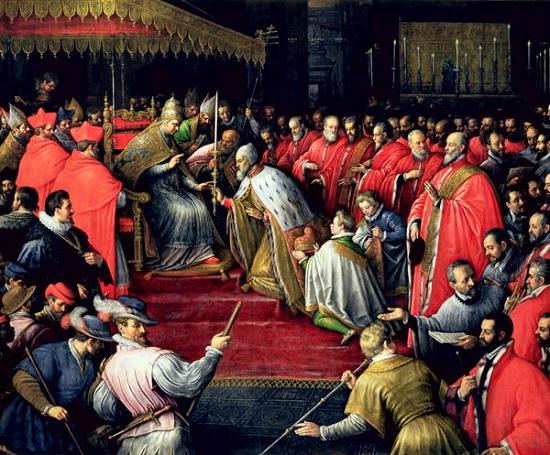 In 1298 it was acquired by the Caetani family and for around a hundred years was a point of contention between them and the Borgias.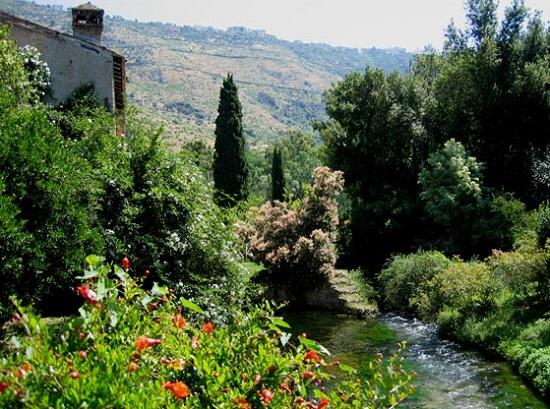 At the end of the 1300s the town began its fall into decline, mainly caused by the spread of malaria.
It was not until the end of the 1800s that the Caetani family returned: they drained the marshes, removed most of the weeds covering the ruins, planted the first cypresses, holm oaks, beeches, a large number of roses, and restored some of the ruins, thereby creating an English style romantic garden.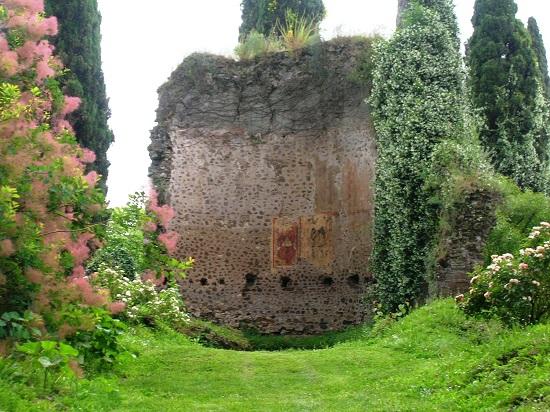 Towards 1930, thanks to the sensitivity of Marguerite Chapin and later her daughter Leila, the garden began to acquire the enchantment that distinguishes it today: since then the creation of the park has been mainly guided by sensitivity and sentiment, following a free, spontaneous, and informal direction, not following a pre-established plan.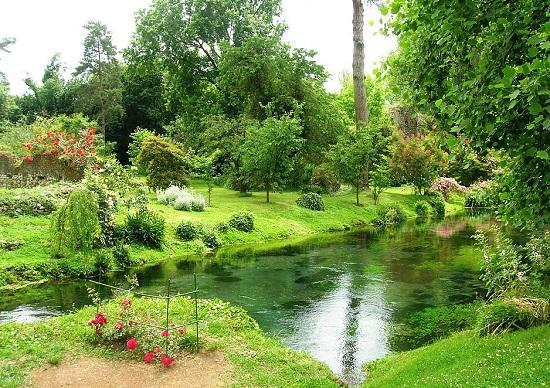 Marguerite Chapin (Waterford, June 24, 1880 - Ninfa, December 17, 1963) was born in New London, Connecticut, in 1880, in a rich and cultured family.

Orphaned at a very young age of both parents (Chapin and Lindley Hoffinan Lelia Gilbert), she moved to Paris to study singing with the tenor Jean de Reszke.
Here she met the musician Roffredo Caetani (1871-1977), who married in 1911, and they had two children: Lelia painter (1913-1977), and Camillo (1915), who died on the Albanian front in 1940.

Naturalized Italian, princess of Bassiano, Duchess of Sermoneta, expert and connoisseur of fine art, Marguerite Chapin Caetani also founded two of the most prestigious European literary magazines. Commerce in France and Botteghe Oscure in Italy.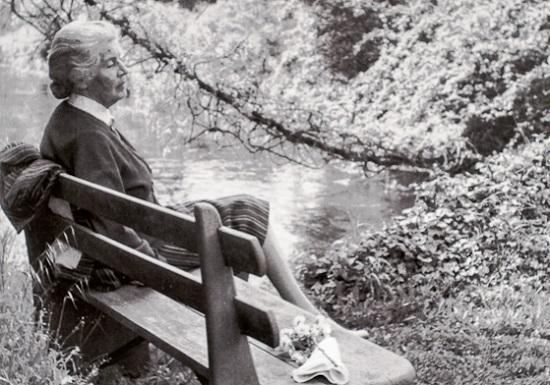 Roffredo Caetani (1871-1961) - Since childhood, music was Roffredo's main vocation, thanks to the influence of his father Onorato Caetani (1842 - 1917). Onorato, a gifted musician himself, met Richard Wagner whose music he promoted in Rome. He was also a friend of Franz Liszt, who recognized Roffredo's musical talent and urged him to study the piano.
Roffredo studied in Italy with Guido Tacchinardi and Giuseppe Martucci and also at the Vienna and Berlin conservatories where he met Johannes Brahms and Cosima Wagner.
Most of Roffredo's work as a composer and performer was concentrated between 1887 and 1907.
His work, including two operas - Hypathia (300 signed copies in 1924) and L'Isola del Sole (1943) - was published by Schott of Mainz (Germany).

Roffredo married Marguerite Chapin in 1911 and they had a daughter Lelia and son Camillo. After Camillo's death in 1940, Roffredo ceased giving public concerts and in 1956 he founded the Camillo Caetani Foundation in his memory.
In July 1972, his daughter Lelia founded the Roffredo Caetani Foundation, named after her father.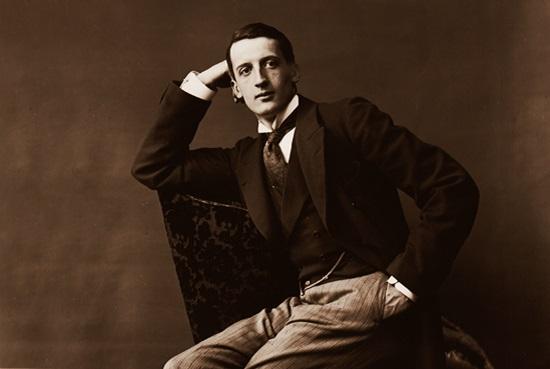 Important - Please note :
In order to preserve the delicate environmental balance of the place the garden only opens for a limited number of days per year.
Opening times are very restricted so you will have to plan your trip around those times.
Best time to be visiting :

April and May , during the 'blooming' period - Quando
tutto e' in fiore.
Try to be there by 9 am.
Alle nove del mattino.
TICKET OFFICE: opening hours


April-May-June:
9.00 am - 12.00 pm - 2.30 pm - 6.00 pm;
July-August-September:
9.00 am - 12.00 pm - 3.00 pm - 6.30 pm;
October-November:
9.00 am - 12.00 pm (noon) - 2.30 pm - 4 pm

Opening days -2015


(Verify dates - U R are in Italy)



APRIL - APRILE: 5 / 6 / 20 / 21 / 25
MAY - MAGGIO: 1 / 3 / 4 / 11 / 18 / 25
JUNE - GIUGNO: 1 / 2 / 7 / 8 / 15
JULY - LUGLIO: 5 / 6
AUGUST - AGOSTO: 2 / 3
SEPTEMBER - SETTEMBRE: 6 / 7
OCTOBER - OTTOBRE: 4 / 5
NOVEMBER - NOVEMBRE: 2
Plenty of free parking . Visits will be 'regulated' by the guides, translated in pedestrian English it means that you will be part of a tour.
There might be a slight chance that your guide ..

.'no speek nglish'

... don't despair, you will be so taken by the place you wont even notice.

The tour will usually last less then two hours (1.30 more or less),...if you are taking the morning tour and decide for a second one in the afternoon (you wouldn't be the first one) you might want to drive to the charming town of Sermoneta for a few hours until the re-opening of the garden in the afternoon (pomeriggio).
Cost - 10 Euros x person - No booking needed.
On the average, there will be no more then 20 person on each tour.

No benches to sit on...for obvious reasons.
Don't stray away from the group, they have marksmen pointing at you from the time you enter the gate...and by lunch time they are already a bit nervous.

Taking pictures - They almost never turnout as you hope, so , don't be disappointed and don't blame your 'other half '.
From the Da Vinci Airport is about 2 hours drive.
If you decide for the morning tour, you might consider leaving early, stop in the town of Sermoneta for a fresh baked cornetto with caffe-latte and be at the garden gate by 9 am.​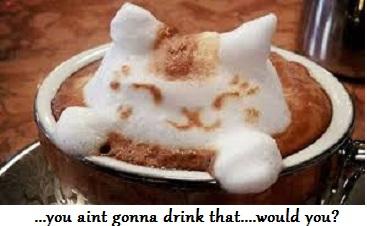 About the town Sermoneta

.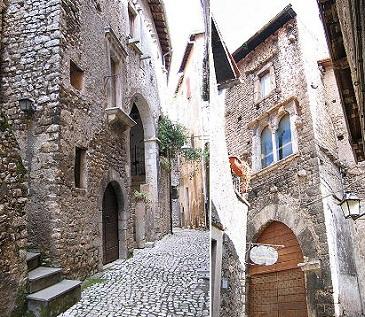 Sermoneta is one of the best-preserved Medieval villages in Italy.
Vas called Sulmo in antiquity, it is even cited by Virgil in his tale of The Aeneid.
Located in the Province of Latina, and just a few miles from the Via Appia , it rises up on a hill at 843 feet above sea level, dominating over the Pontine Plain.

To the present day, Sermoneta still preserves its immense historical, artistic and cultural heritage – tortuous but picturesque streets, intriguing monuments and an overall calm – make it ideal for a vacation or even a brief visit, especially for those who want to travel back in time.​