Pizzi e Perle
Hand Embroidered Jewellery​

The technique used is known as "
Soutache
" or Russia Braid, developed in the
16 th
century, around which, every artist develops its/her own style . A 'soutache' is a narrow flat decorative braid, a type of galloon, used in the trimming of drapery or clothing .
Often woven of metallic bullion thread, silk, or a blend of silk and wool,
soutache
began to be made of rayon and other synthetic fibers in the
20th
century.
The loops, swirls, and beads all combine to make the most colorful, lightweight, unique, stunning jewelry.


~ Pizzi e Perle (Laces and Pearls) ~
Made in the town of Diamante - Calabria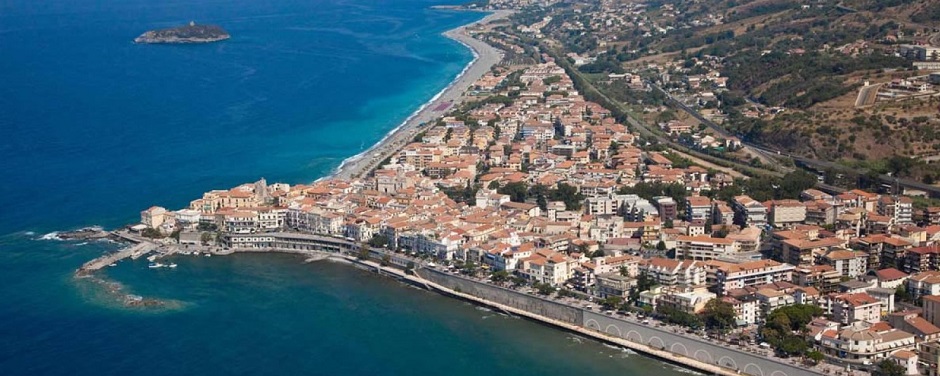 Its a brand of artistic jewels inspired by the vivid and wild colors of Southern Italy, exclusively hand made by Rosangela Manca. The collection is a blaze of colors harmoniously blended together to create a one of a kind refined statement. Angela's artisanal creations continue to arouse great interest among her clients and flattering recognition from the fashion world.

Please Note - Shipping from Diamante - Calabria - South Italy.
Shipping cost are not included in the price. Please inquire.
Custom design is also available for social events.
Prices shown are in € (Euro currency)​ .
1.00 € equals to 1.12 USA $ (Approximately).
Currency Converter
---
SOR 034 - 38€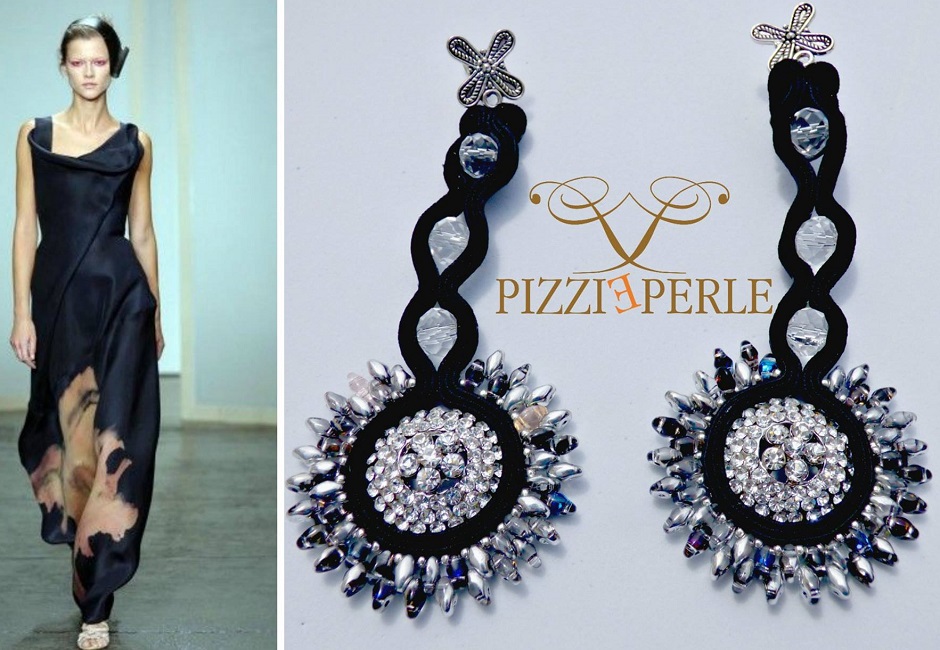 SOR 051 - 45€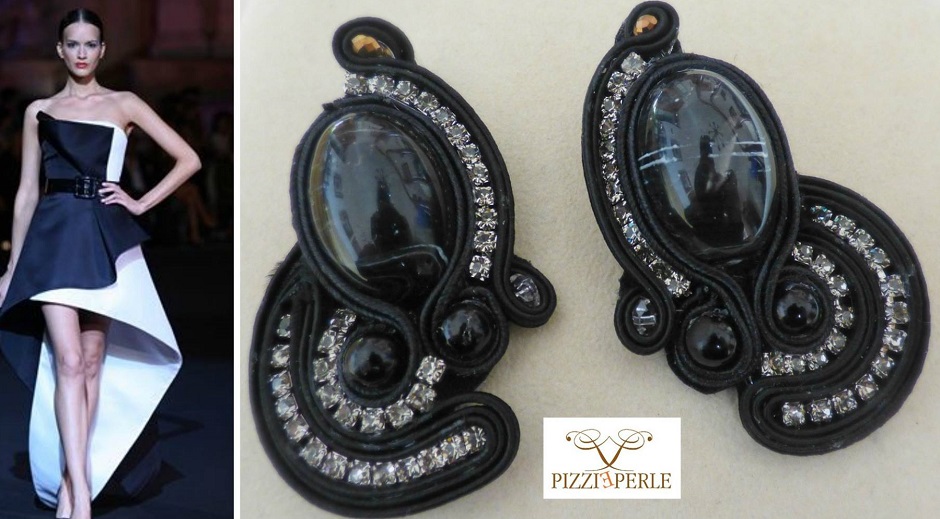 SCOL 006 ( 63€)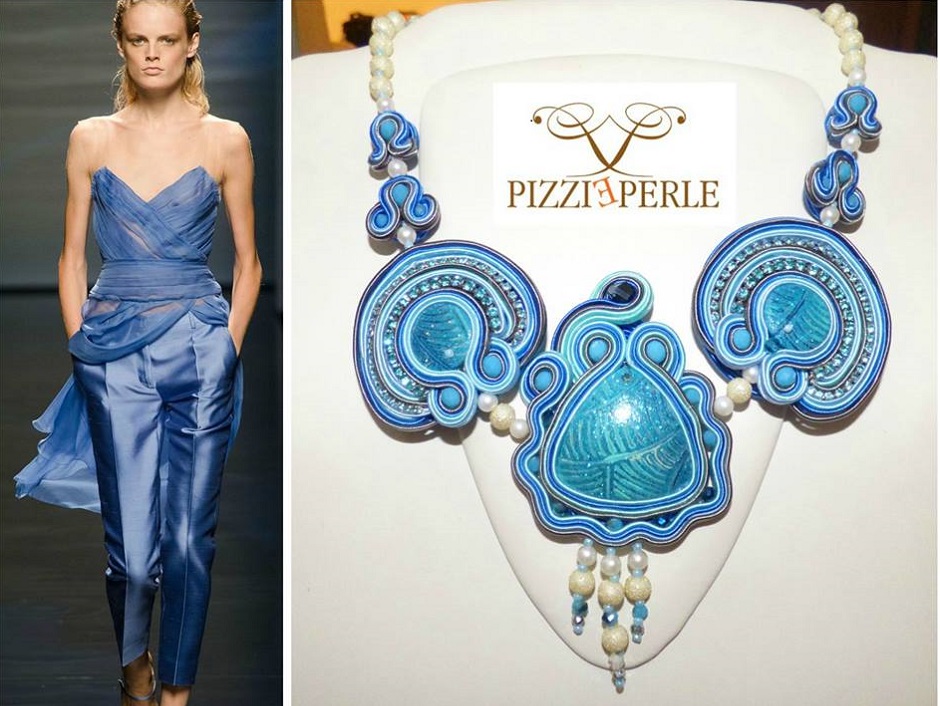 SOR 043 - 25€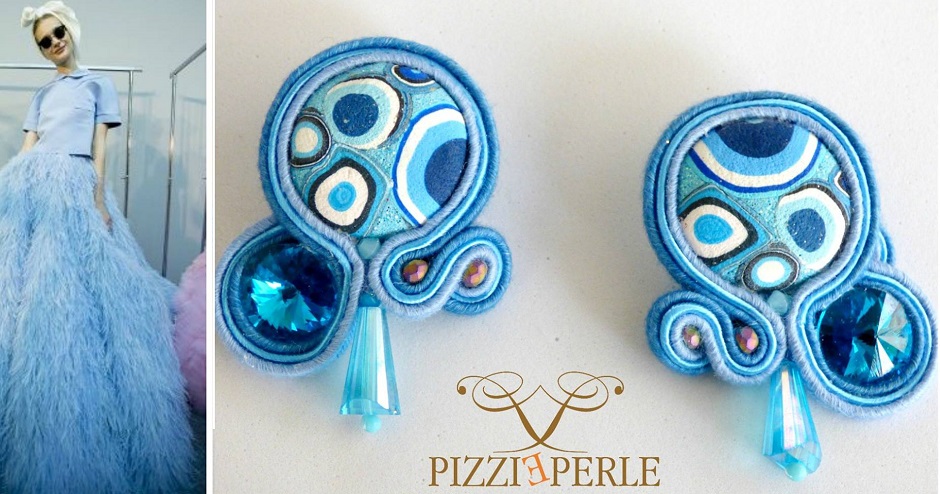 SOR 029 - 58€ (Silver Pivot).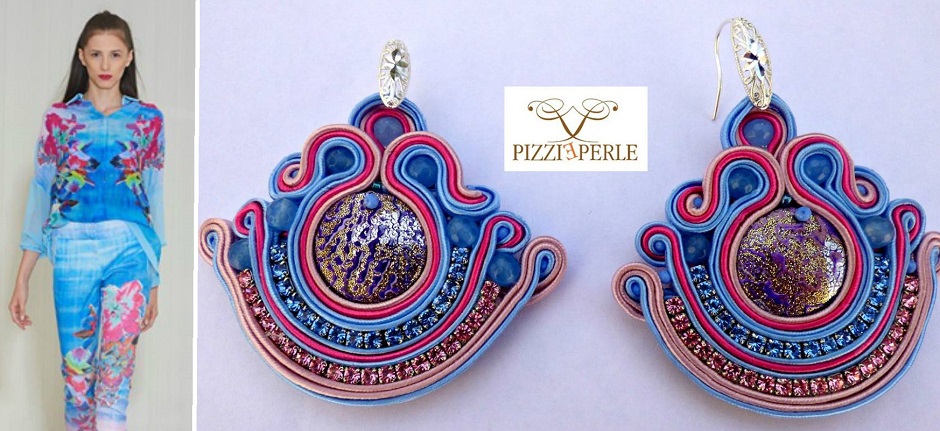 SOR 012 - 60€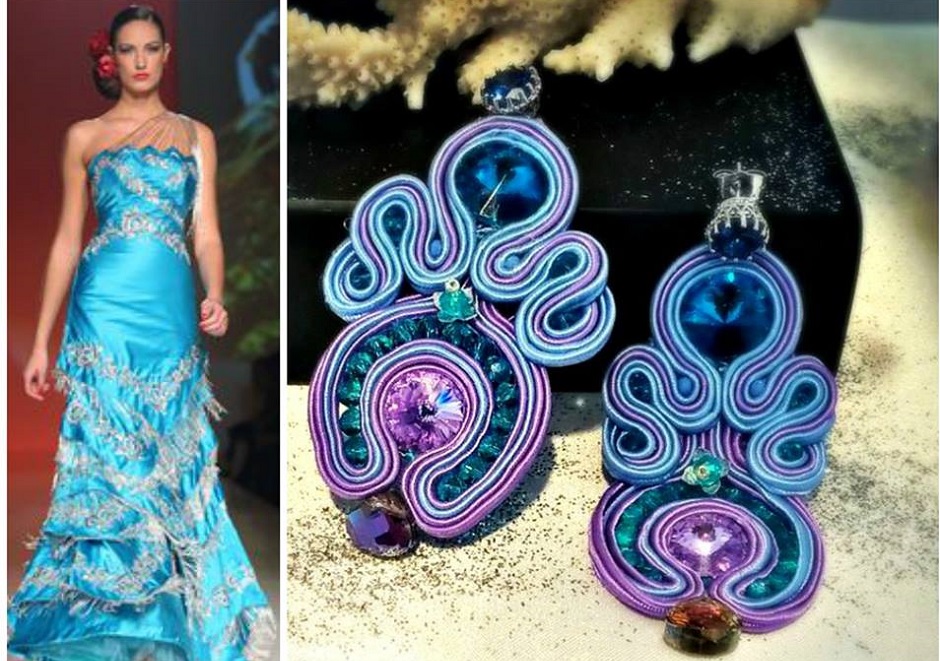 SOR 002 - 28€ ​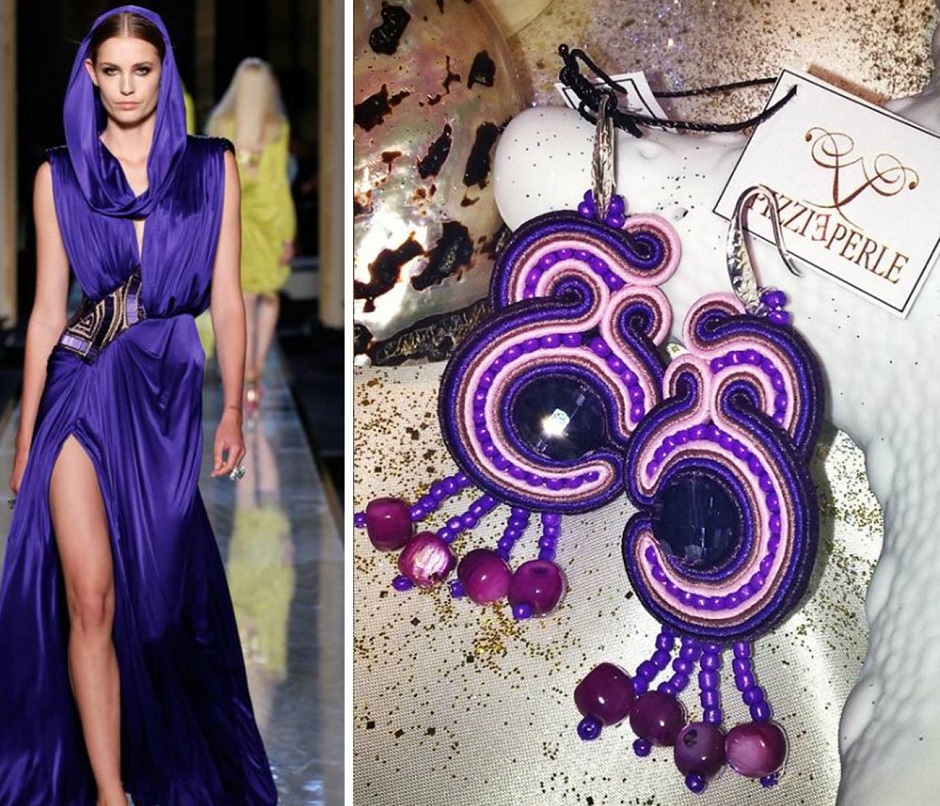 SOR 040 - 50€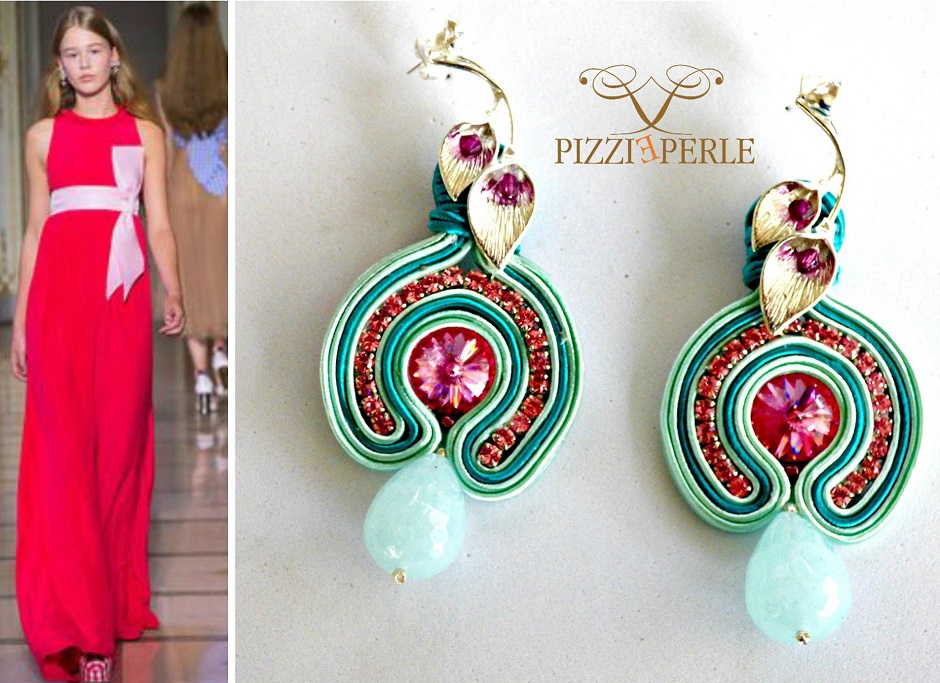 SOR 056 - 40€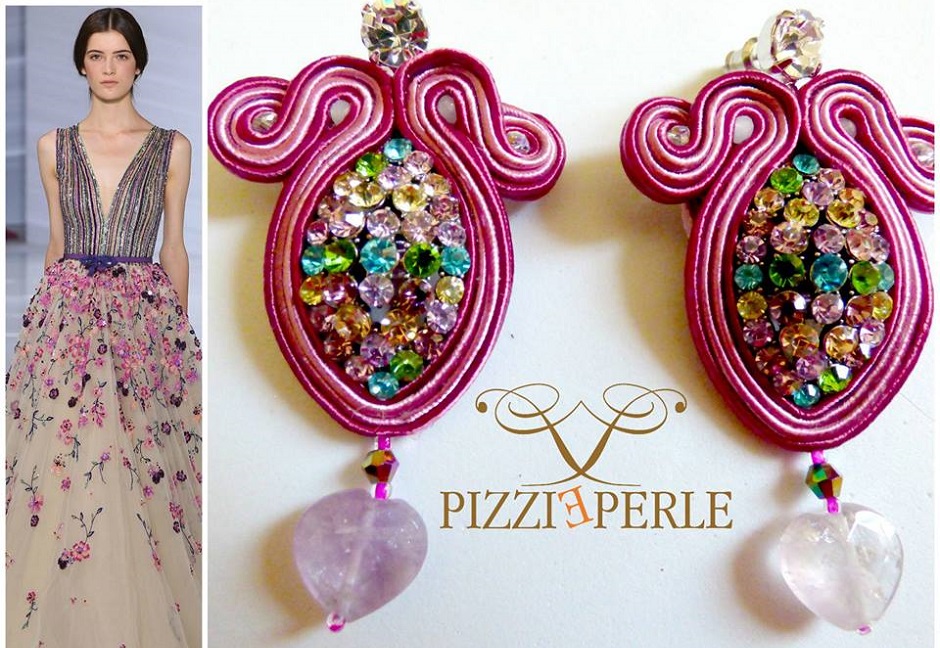 SOR 030 - 38€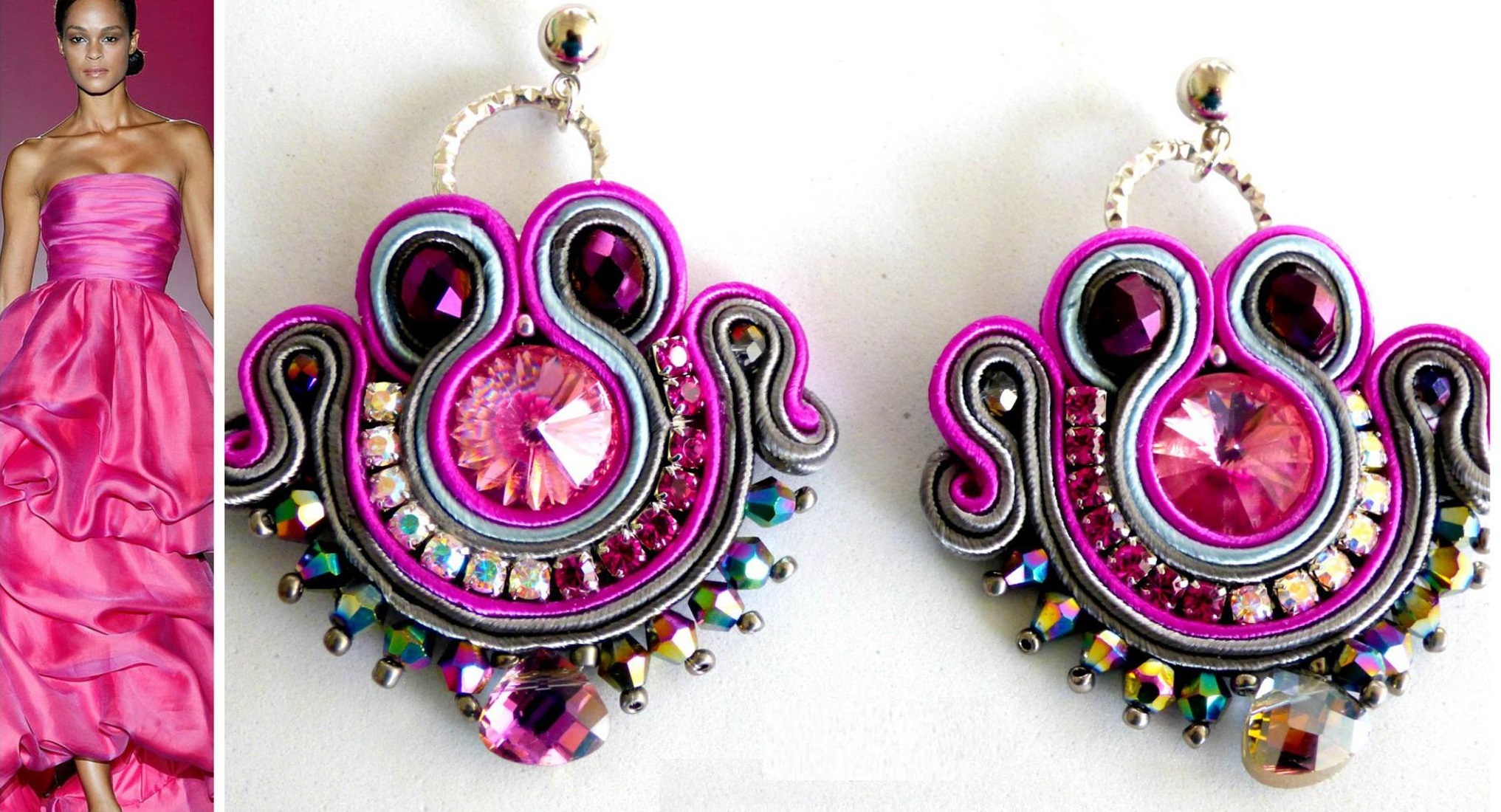 SOR 041 - 35€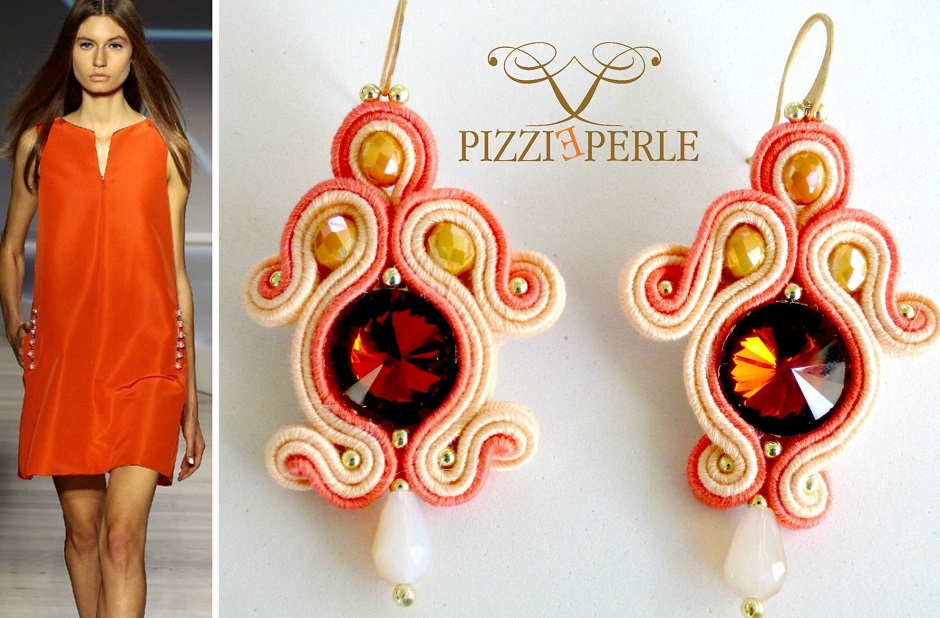 SCOL 013 - 45€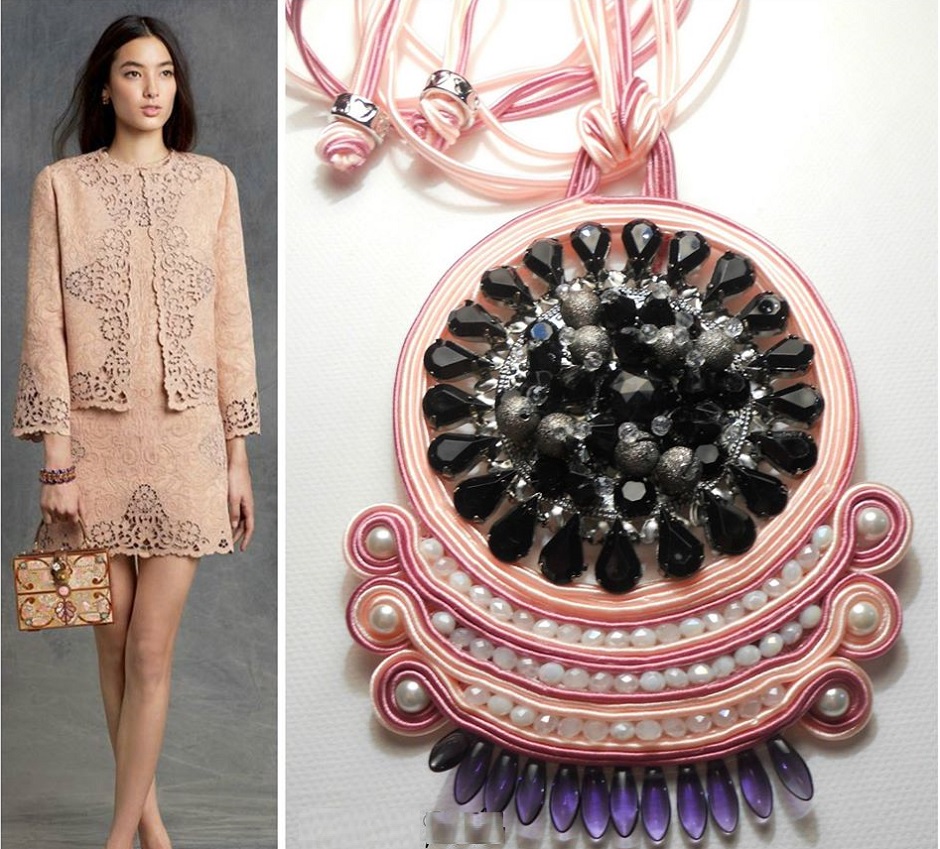 SOR 058 - 45€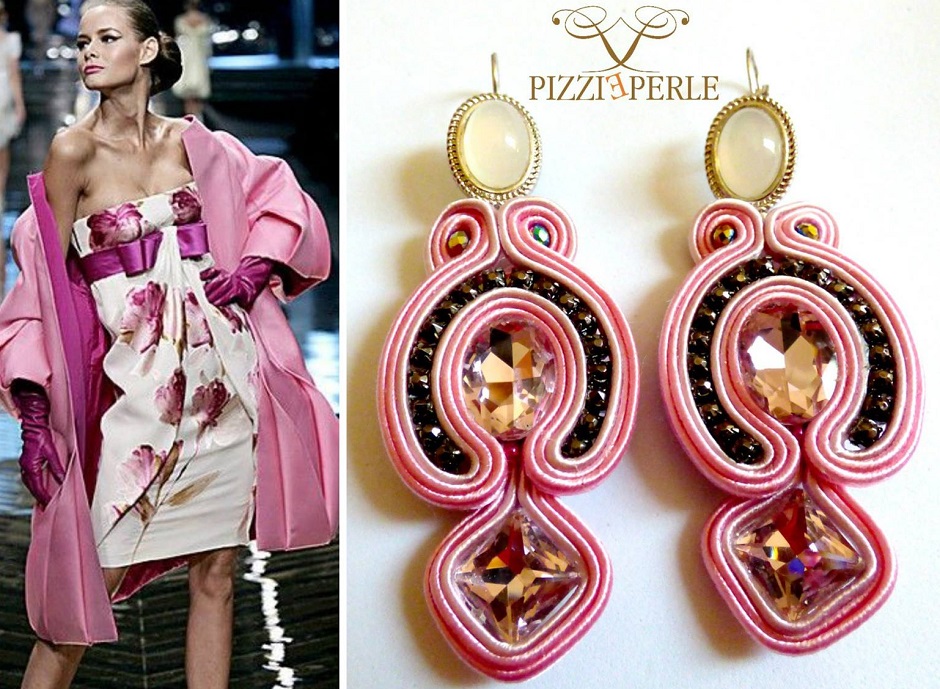 SOR 026 - 25€ ​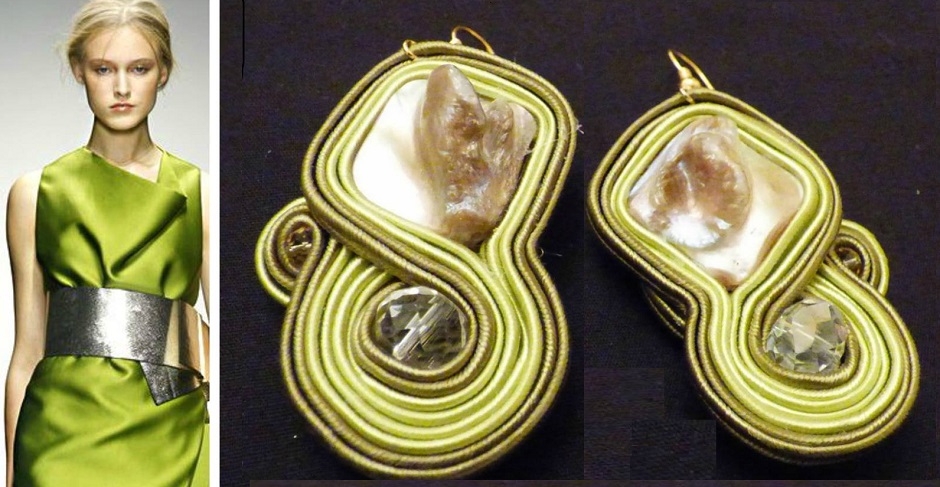 SOR 042 - 75€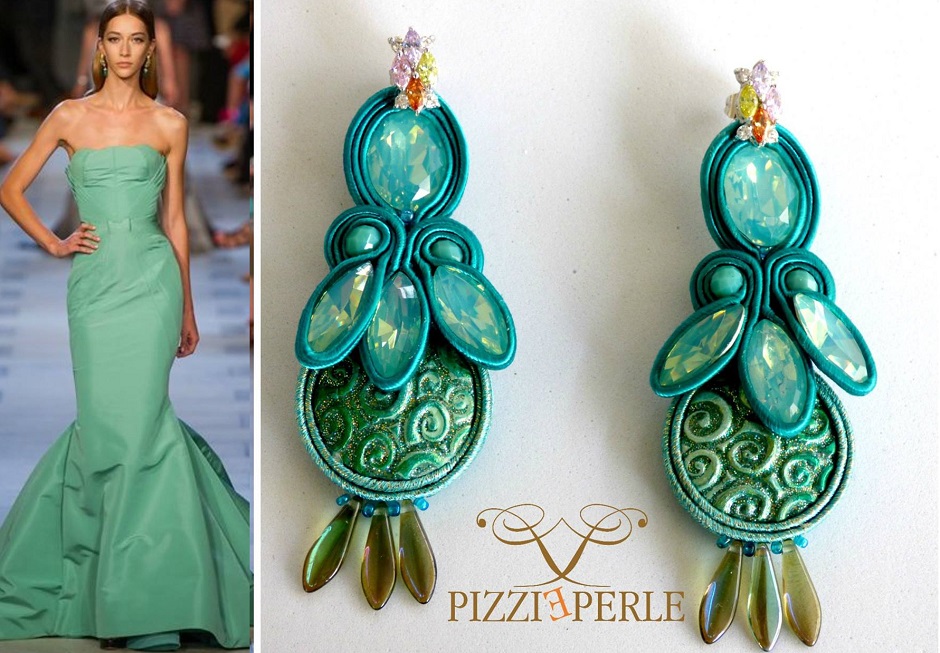 Not Available - Non disponibili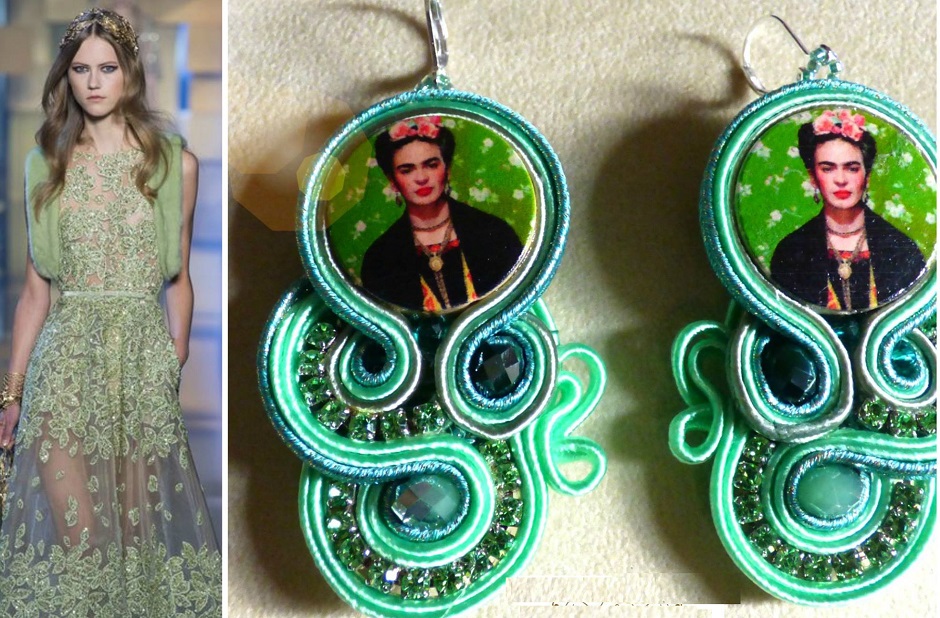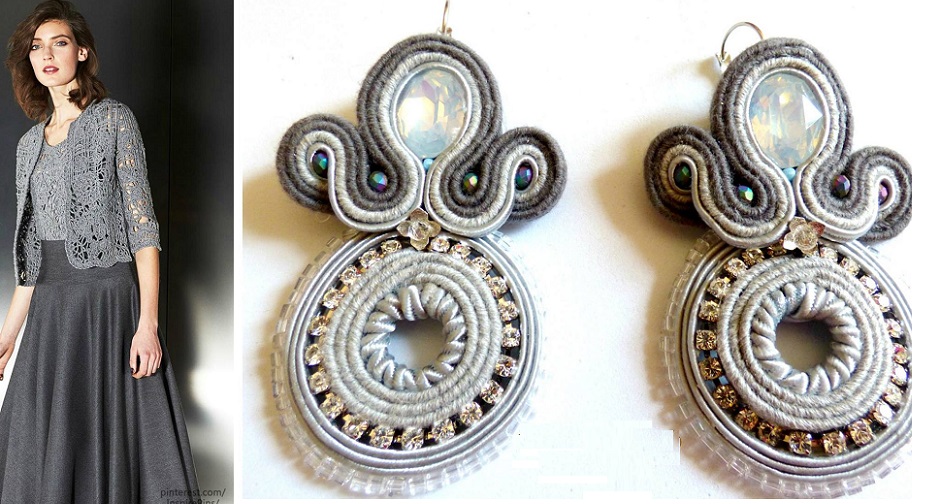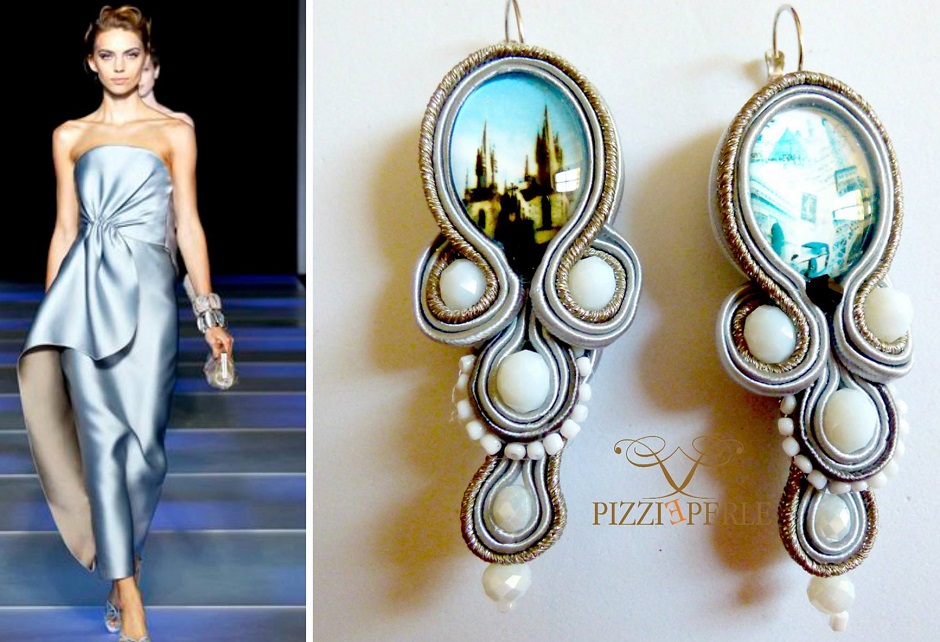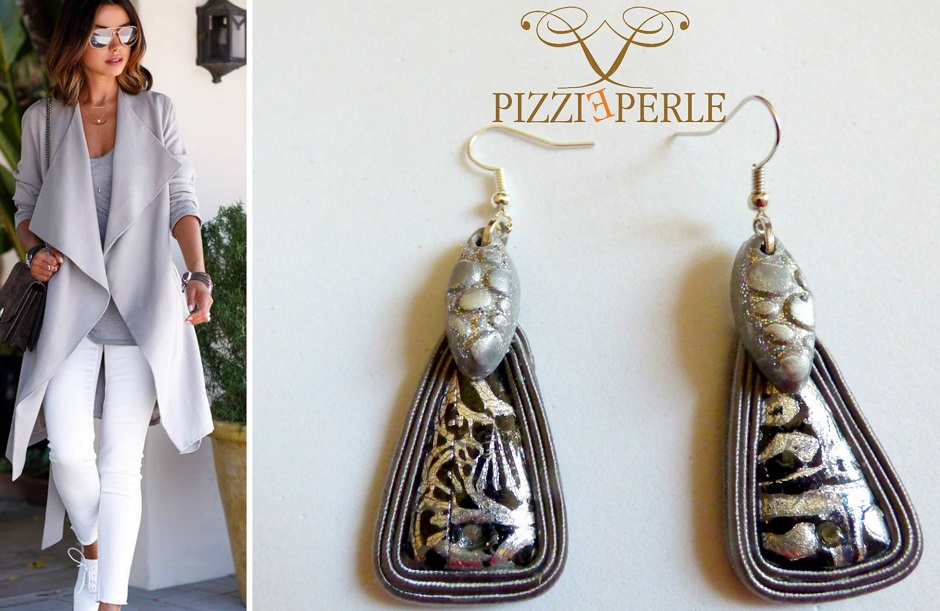 You are kindly invited to contact Angela about the availability of the product you are interested in, or for any suggestion or question you might have. Thank you.

Pizzi and Perle
Website

~ Coming soon ~
Earrings - Necklaces - Bracelet - Pins & Rings - Bridal Jewelery
---
- Southern Italy at glance -
Our mission
:
Guide the discerning traveler deeper into Southern Italy little places, the odd nooks and crannies that are largely unprofitable to write about, and along the way, introduce our visitors to our people, our traditions, our folklore & products of those places we will be "visiting".​​