Neoclassical and modern architecture

(Italian text by AnnaLisa Limardi - Translation & adaptation by Domenico Russumanno)
Architecture of Italy, often called Italian architecture, refers to all forms of this art in Italy and cannot be simply classified by period or by region, due to Italy's division into several city-states until 1861.
However, this has created a highly diverse and eclectic range in architectural designs. Several of the finest works in Western architecture, such as the Colosseum, the Duomo of Milan, Florence cathedral and the building designs of Venice are found in Italy.
The final decades of the
18th
and the early decades of the
19th
century are harked by the triumph of Neoclassicism, a style which proposed the adaptation of Greek and Roman architecture to the needs of the time (

Villa
Reale

, Monza;

Piazza del Popolo

, Rome;

Acqueduct

, Livorno
).

The Royal Villa of Monza was built between 1777 and 1780 by Giuseppe Piermarini for the Archduke Ferdinand of Austria.
At that time the Lombardy region was still part of the of Austrian Empire. Following the unification of Italy in 1861, the villa became the palace of Italian Royal Family of Savoia. The rooms at the first floor include grand salons and halls, and the Royal apartments of King Humbert I of Italy and of Queen Margherita of Savoy. In front of the palace are the Royal gardens, designed by Piermarini as English landscape gardens.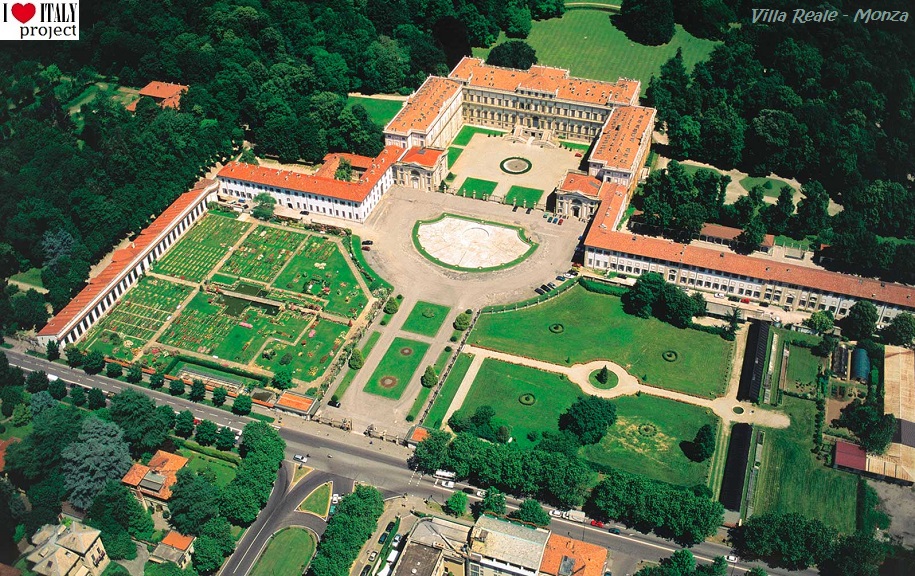 The People's Square was designed in neoclassical style by architect Giuseppe Valadier, between 1811 and 1822. The piazza lies inside the northern gate in the Aurelian Walls, once the Porta Flaminia of ancient Rome, and now called the Porta del Popolo. The square was for centuries a place for public executions, the last of which took place in 1826.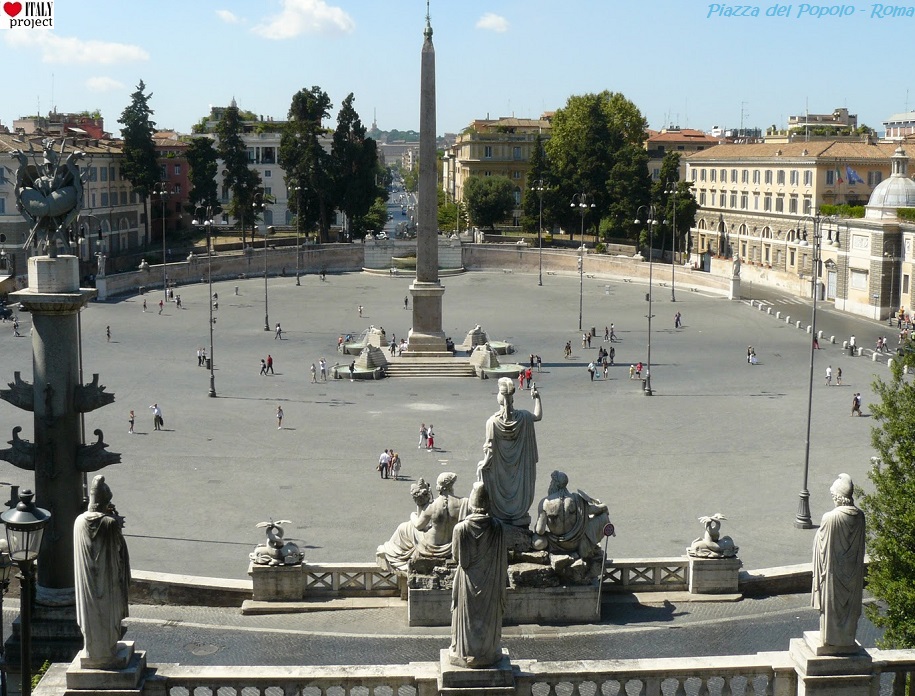 The Cisternoni of Livorno are a series of three large buildings in the neoclassical style constructed between 1829 and 1848 to supply and store fresh clean water. Designed by the architect Pasquale Poccianti, the 'cisternoni' are architecturally important, as they represent the advent of an aesthetically considered approach to the design of utilitarian public work.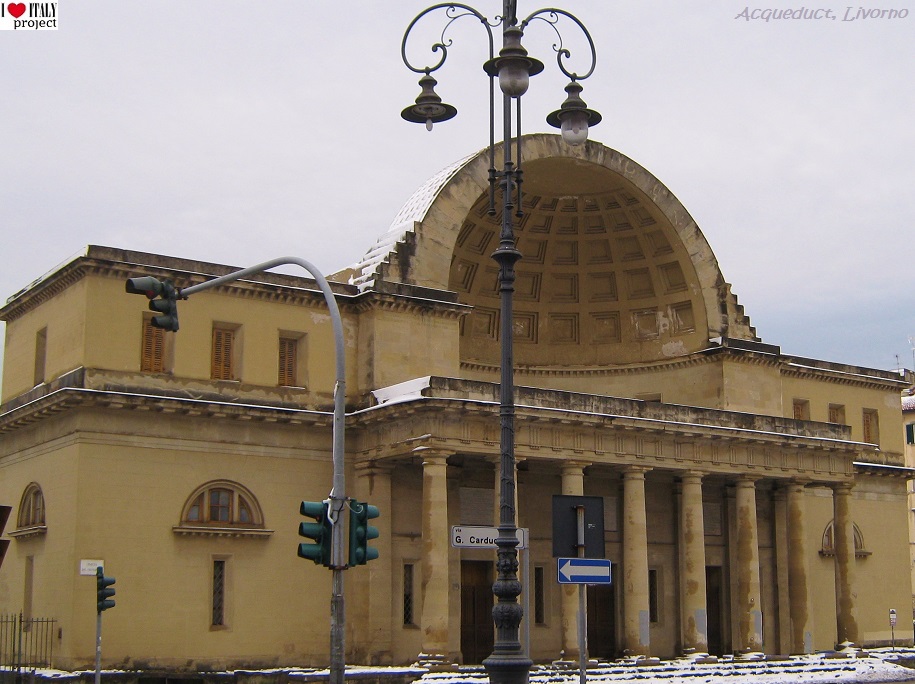 Towards the middle of the century new materials began to be used in architecture, in particular iron and glass (Galleria Vittorio Emanuele II, Milan).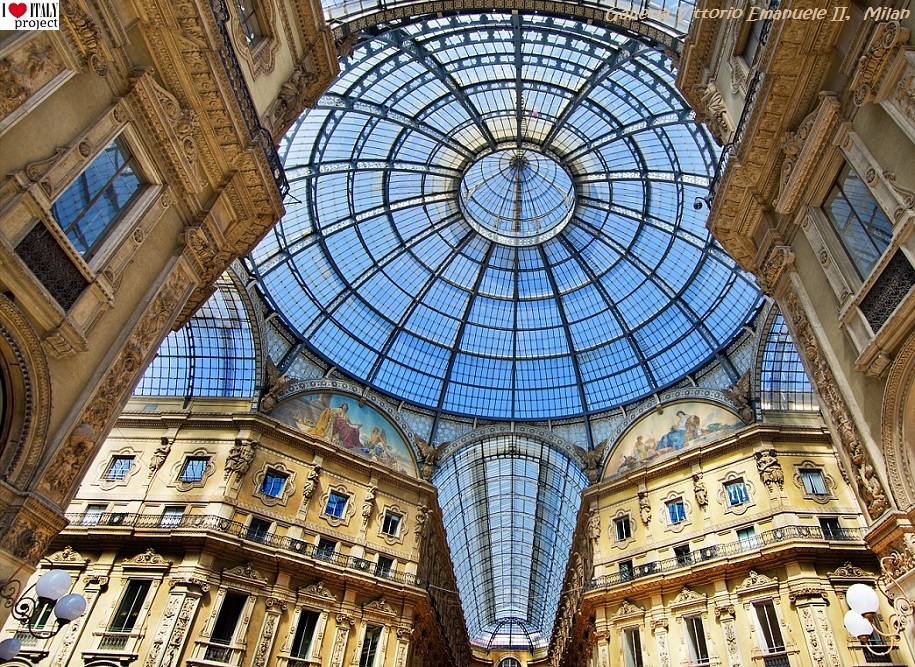 After about 1850 the so called Eclectic style was predominant, consisting of imitations of various styles from the past. Italian cities were thus filled with Neoromanesque, Neogothic, Neorenaissance and Neobaroque buildings.
The Altare della Patria was built in honour of Victor Emmanuel, the first king of a unified Italy. It was designed by Giuseppe Sacconi in 1885; sculpture for it was parceled out to established sculptors all over Italy, such as Leonardo Bistolfi and Angelo Zanelli. It was inaugurated in 1911 and completed in 1925.
The monument, Rome's largest, is often regarded as conspicuous, pompous and too large.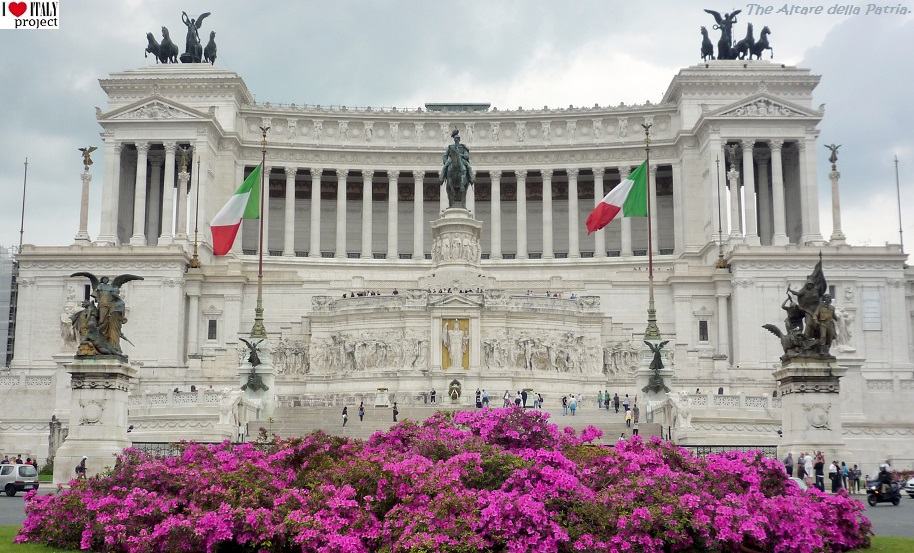 Among the few exceptions, the work of Alessandro Antonelli is worth noting... (Mole Antonelliana in Turin and the Dome of San Gaudenzio in Novara)...distinguished by its engineering originality and refined use of traditional construction techniques.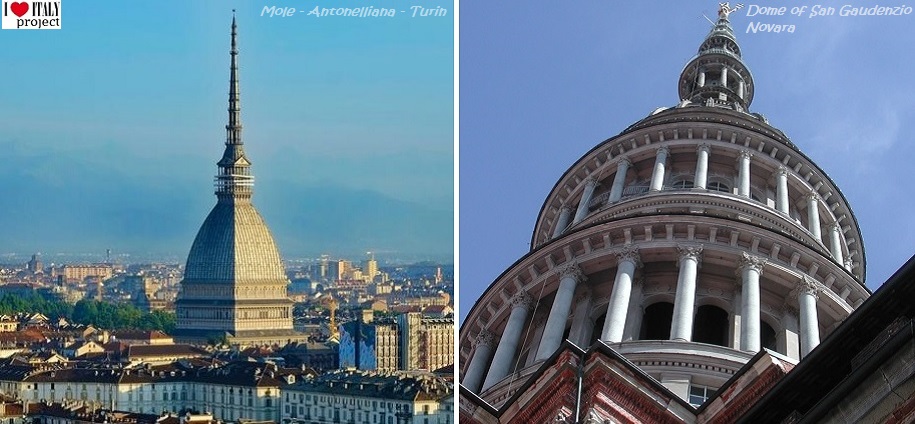 A wind of change arrived, at the 1902 Turin Exhibition, with the success of the flowery "Liberty" styles, the Italian version of "Art Nouveau".
It was a highly decorative style, rejecting traditional rules in favor of forms which were often soft and fluid, contrasting with the architectural structures themselves.
Its chief exponents were Raimondo D'Aronco (of whose work only the The Town Hall in Udine remains)...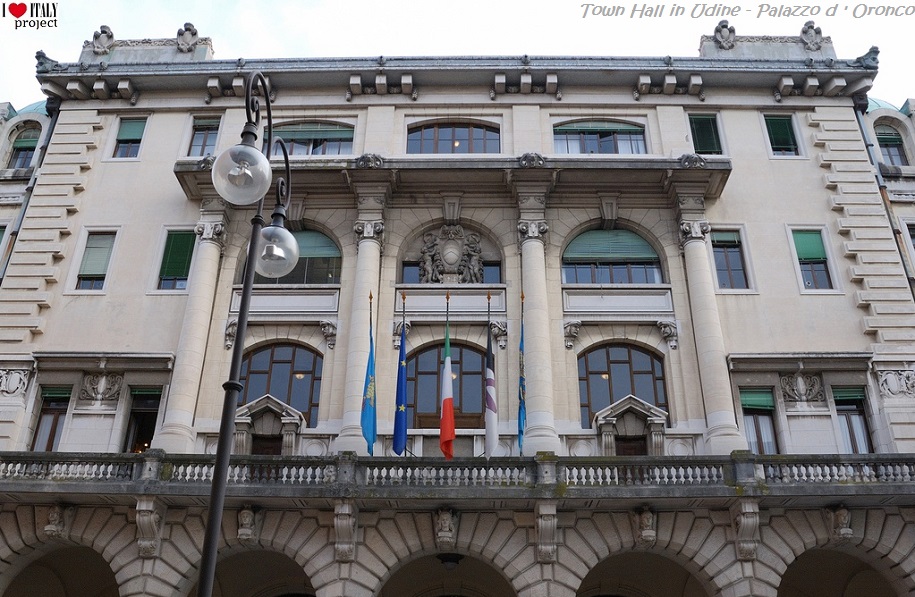 Ernesto Basile (Palazzo del Parlamento and Villas in Palermo)...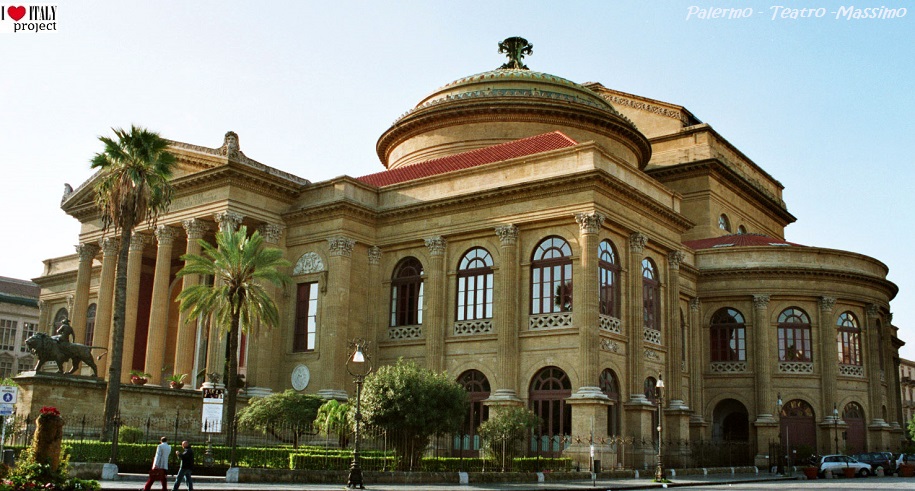 Giuseppe Sommaruga (Palazzo Castiglioni, Villa Galimberti, Villa Comi, Milan)...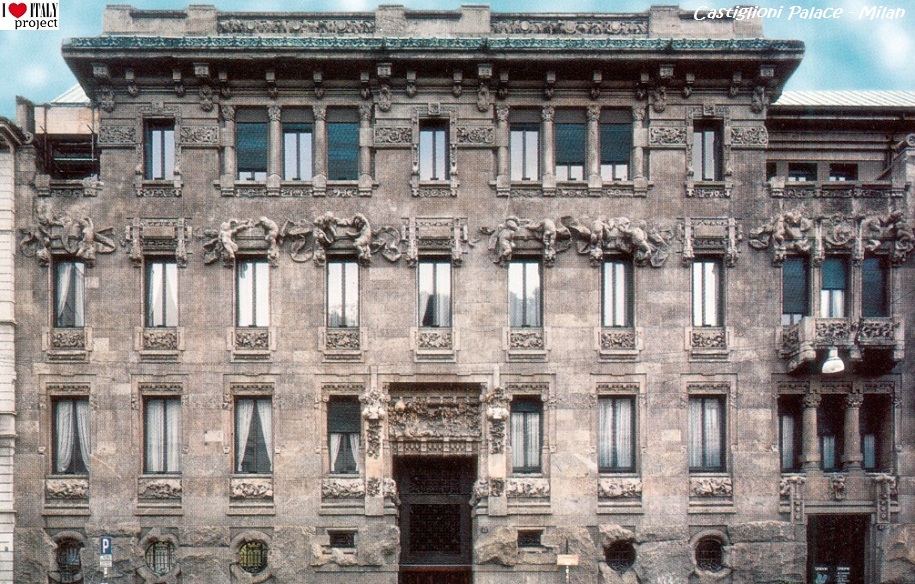 Gaetano Moretti (Electrical power station, Trezzo d'Adda)...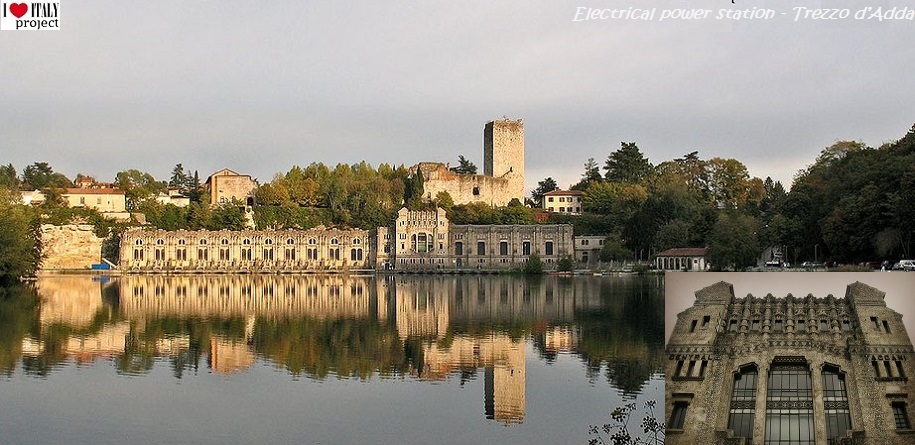 ...and Giulio Arata (architect of houses in Milan and Piacenza and the Palazzo Mannajuolo in Naples).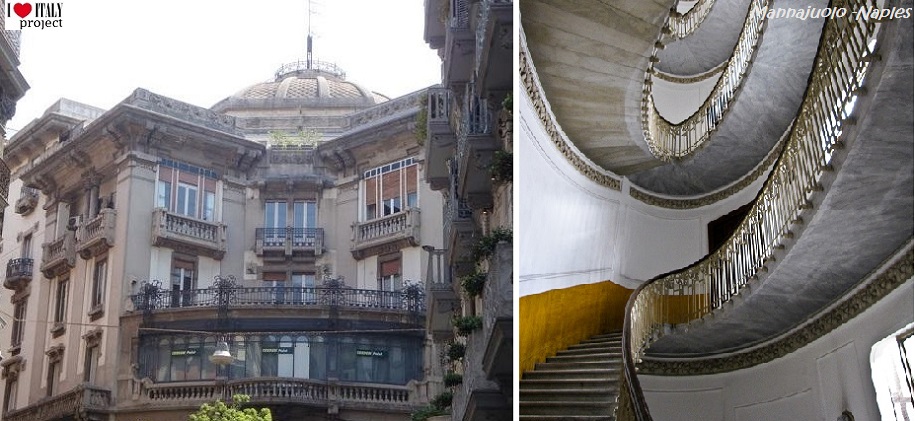 With the fashion for Liberty fading away and the principles of Futurist architecture remaining only on paper, a movement called Novecento spread between the two World Wars, proposing a moderate return to simple classical forms.
This was countered first by the rhetorical monumentalism of Marcello Piacentini (Palazzo di Giustizia, Milan)...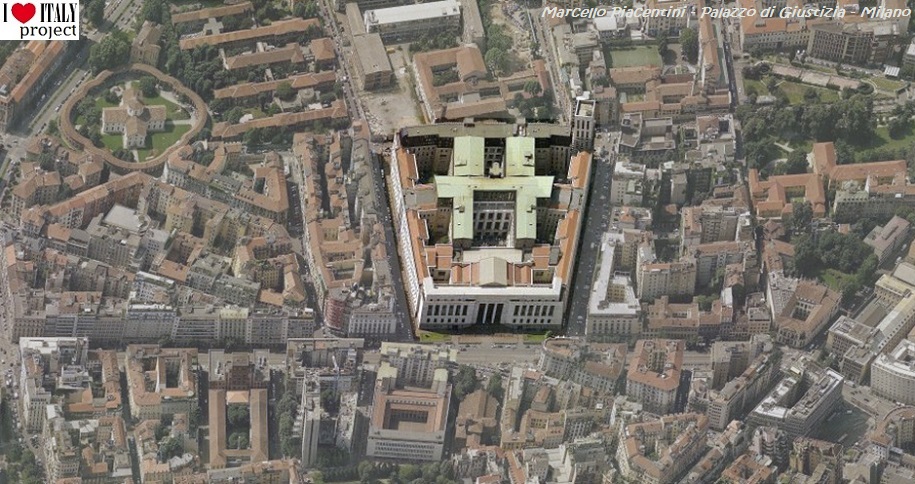 ... quartiere EUR, in Rome...a residential and business district south of the city centre. The letters EUR standing for Esposizione Universale Roma.
The initial project was presented in 1938 under the direction of Marcello Piacentini. The design was inspired, according to the fascist ideology, to Roman Imperial town planning,with modern elements which came from Italian rationalism, the result being a sort of simplified neoclassicism...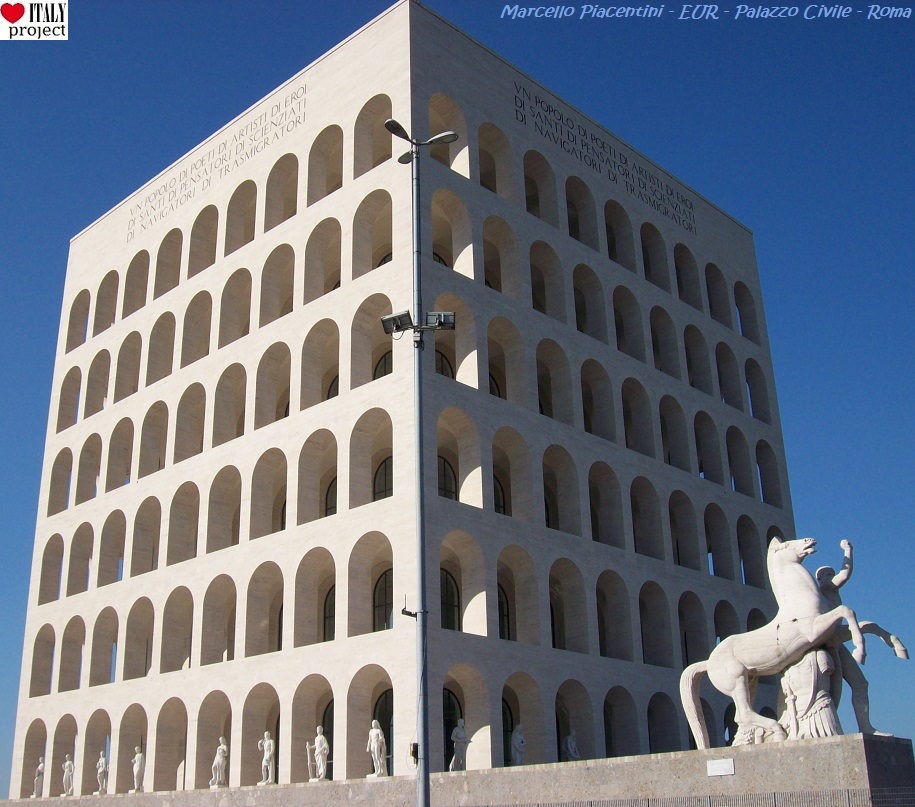 ...and the nationalism Giuseppe Terragni (former Fascist Local Office). The Casa del Fascio of Como, also called the Palazzo Terragni was the seat of the local branch of the National Fascist Party. Construction was started in 1932 and completed in 1936 with a primary view of functioning as an elegant "set piece" for mass Fascist rallies.
It is cited as an exemplary manifestation of the International style of architecture.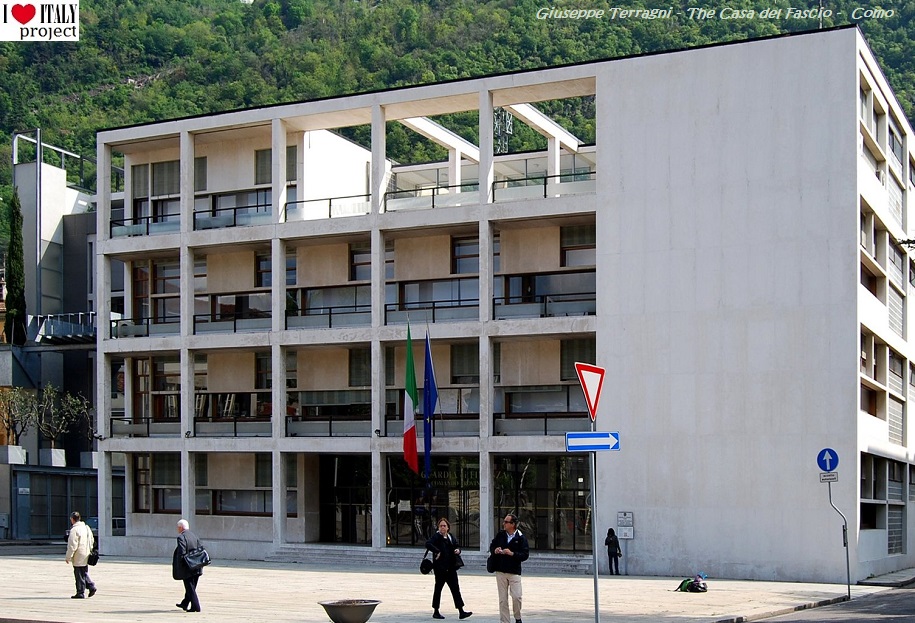 Representatives of the International style, after World War II, include Gio Ponti (Pirelli Skyscraper, Milan)
a 32-storey skyscraper in Milan. The architectural historian Hasan-Uddin Khan praised it as 'one of the most elegant tall buildings in the world'. Construction began in 1956 during the economic boom. Upon its completion in 1958, it became a symbol not only of Milan, but also of the national economic development. Pirelli building was the inspiration for the design of the Pan Am Building (now MetLife Building) in New York and Alpha Tower in Birmingham.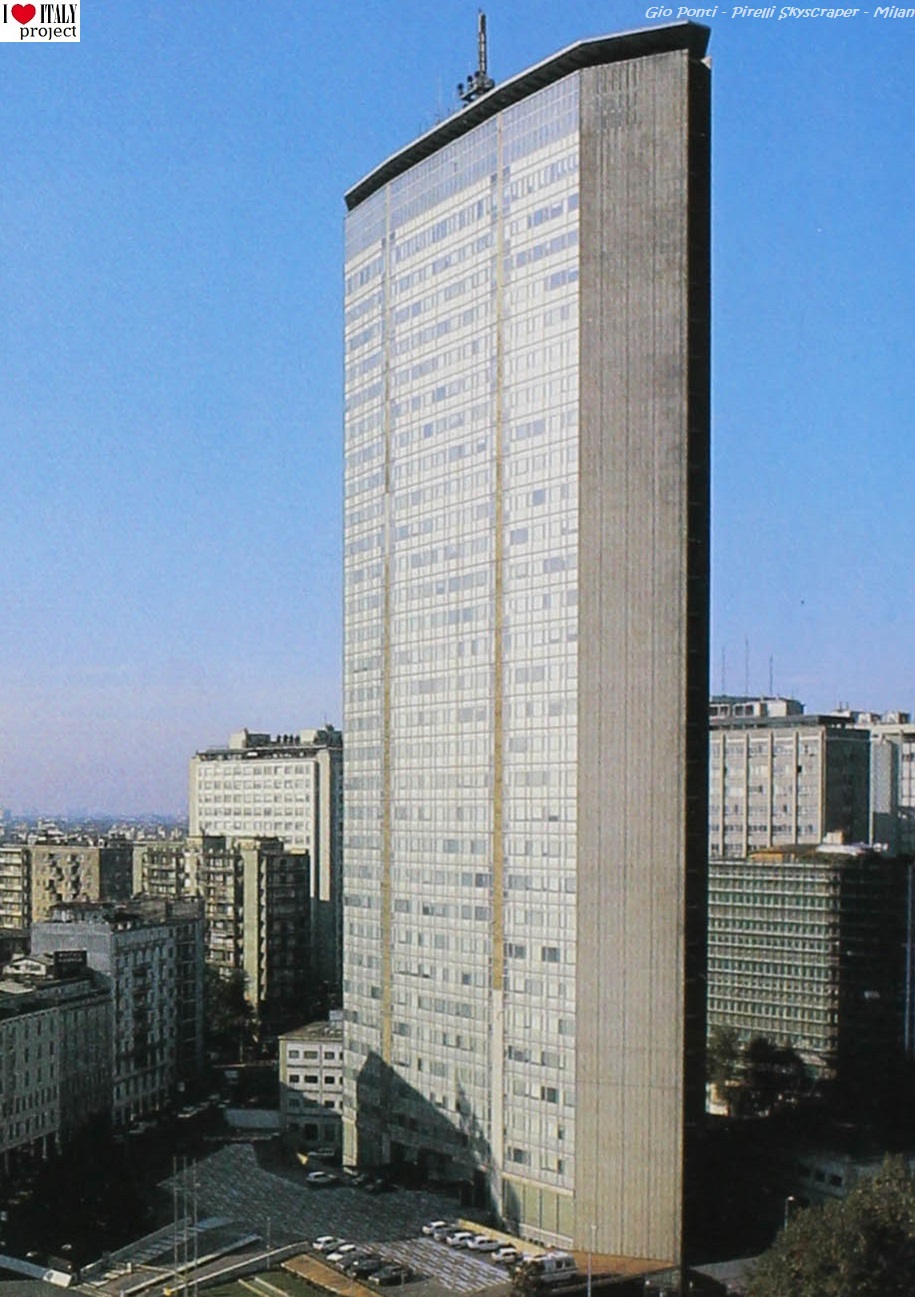 ...the engineer Pier Luigi Nervi (Italia '61 Pavillion, Turin)...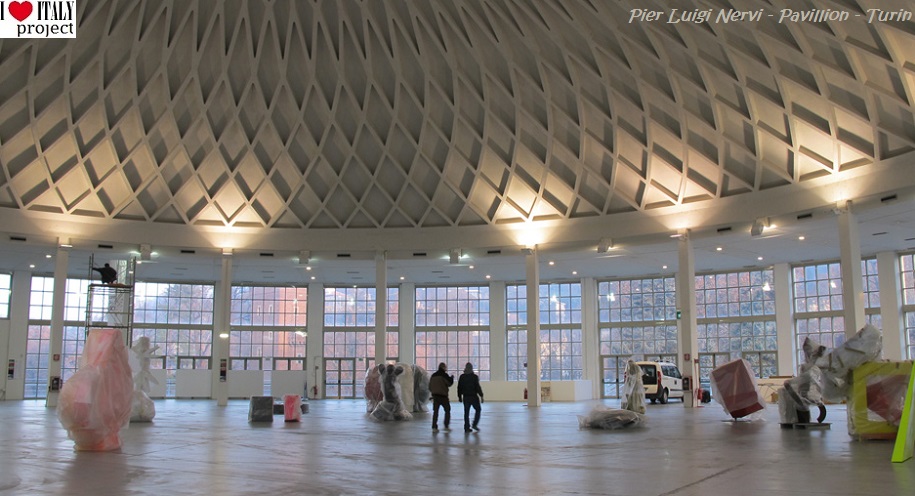 Audience Chamber, Vatican; The large auditorium, which can accommodate up to twelve thousands people is covered by a double curving parabolic vault that, thanks to its slender bearing structures, makes the big vault as suspended in air and powered by invisible antigravity forces.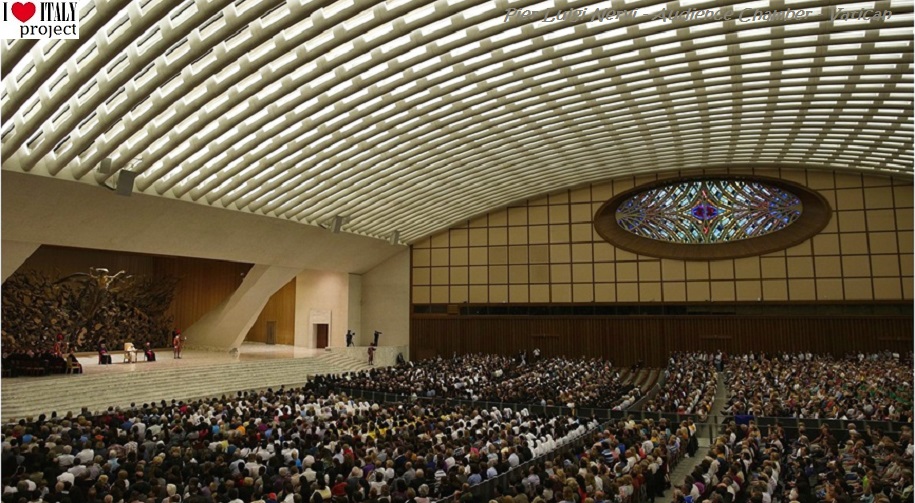 Palazzo dello Sport, Rome; The Palazzetto was built for the 1960 Summer Olympics and inaugurated in 1957.It was designed by architect Annibale Vitellozzi and its reinforced thin-shell concrete dome was engineered by Pier Luigi Nervi.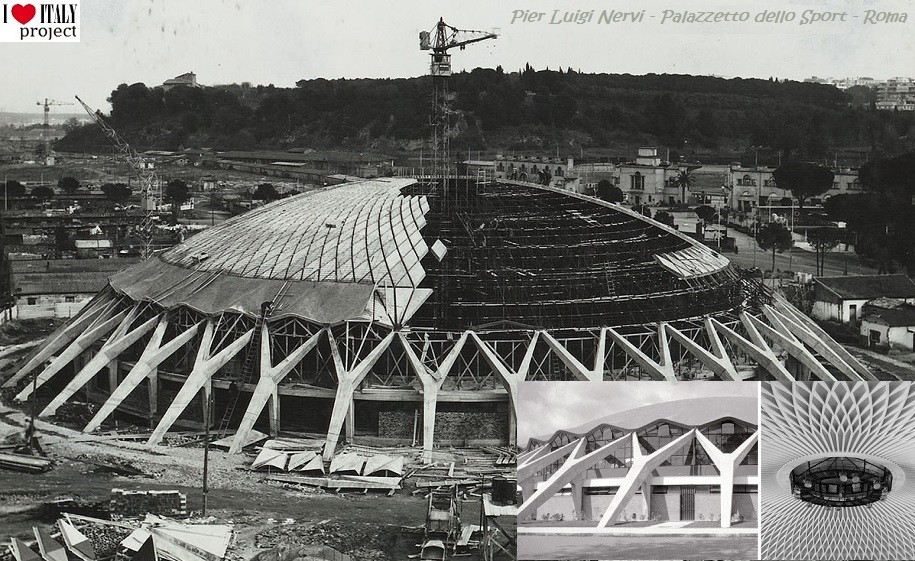 Oscar Niemeyer (Mondadori Offices Segrate, Milan). Mondadori's headquarters are located in Segrate, just outside Milan. The building complex is composed of three elements. The five floors of the main building are suspended within a parallelepiped, fronted by a series of arches and containing offices and newsrooms.
This is set against two low, sinuous structures that emerge from a stretch of water. Their irregular and wave-like forms, which resemble that of a leaf, are made even more suggestive by a 20,000 square-metre artificial lake. The building is surrounded by a large park, laid out by landscape architect Pietro Porcinai.




The leading figure in the early 19th century was the sculptor Antonio Canova , one of the major representatives of European Neoclassicism. (Pauline Bonaparte, Galleria Borghese, Rome ...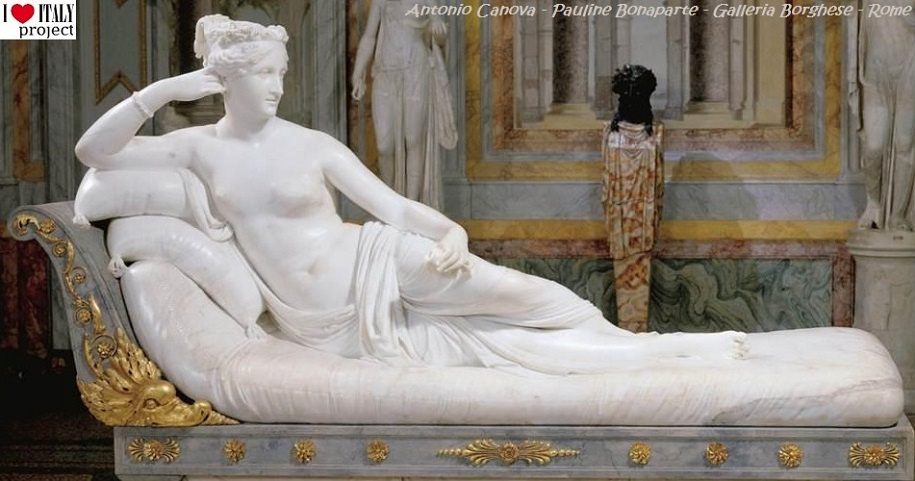 ...Cupid and Psyche, Louvre) .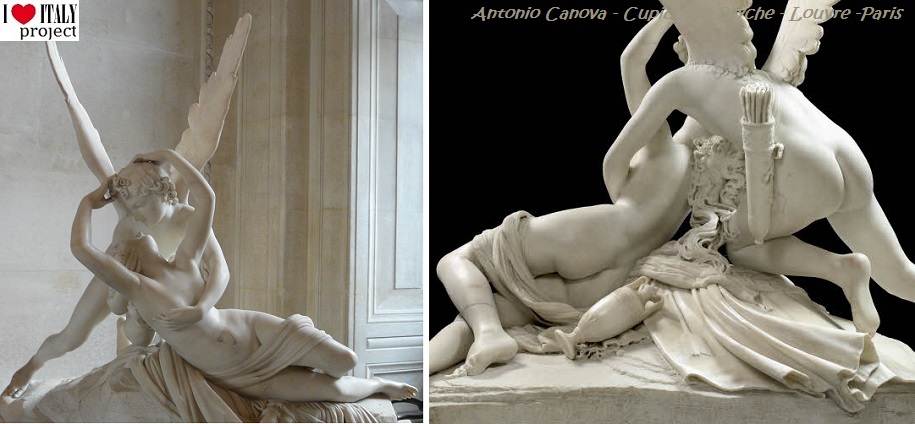 The development of painting and sculpture during the century followed a parallel course to the rest of Europe. The Romantics, including Francisco Hayez (The Kiss, Brera, Milan),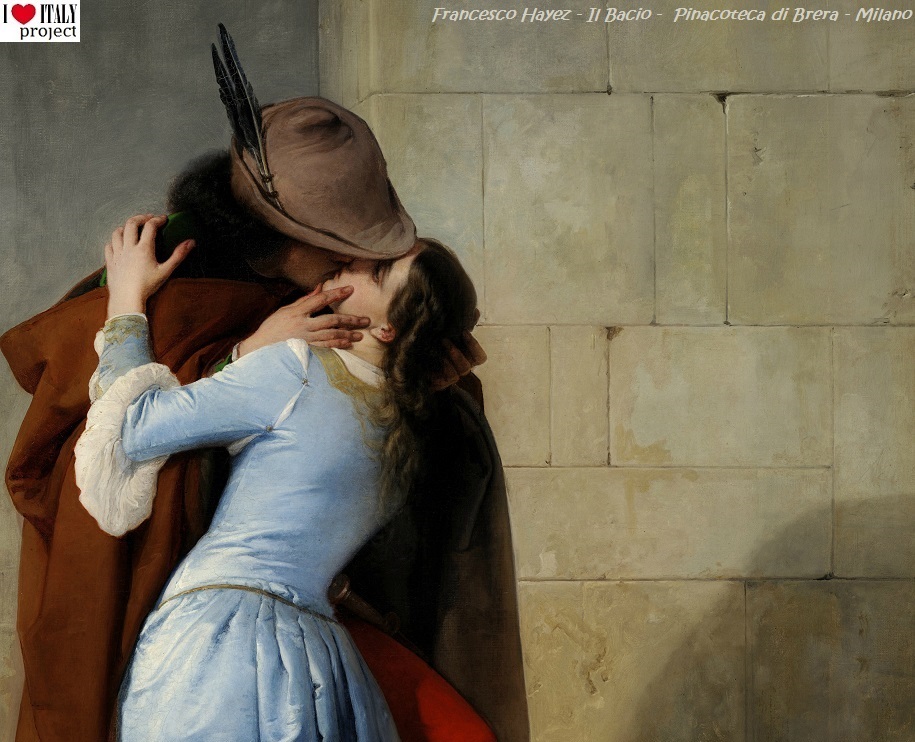 ...and the Purists were followed by the Realists, in particular the Macchiaioli group with Giovanni Fattori (Pausa in Maremma, Modern Art Gallery, Florence) ...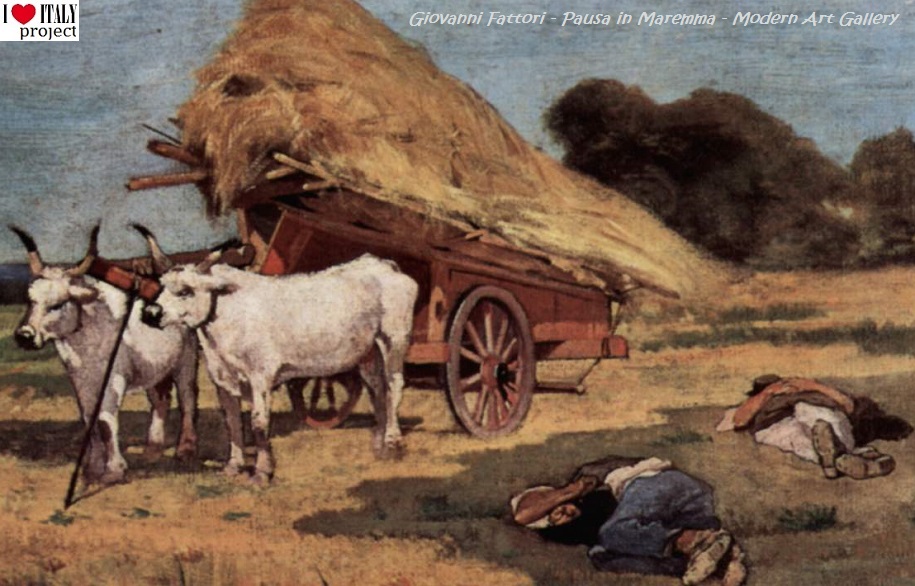 ...and Silverstro Lega, the "Veristi" (a Neopolitan school with Antonio Mancini) and the Symbolists, including Giovanni Segantini (Spring Pastures, Brera, Milan).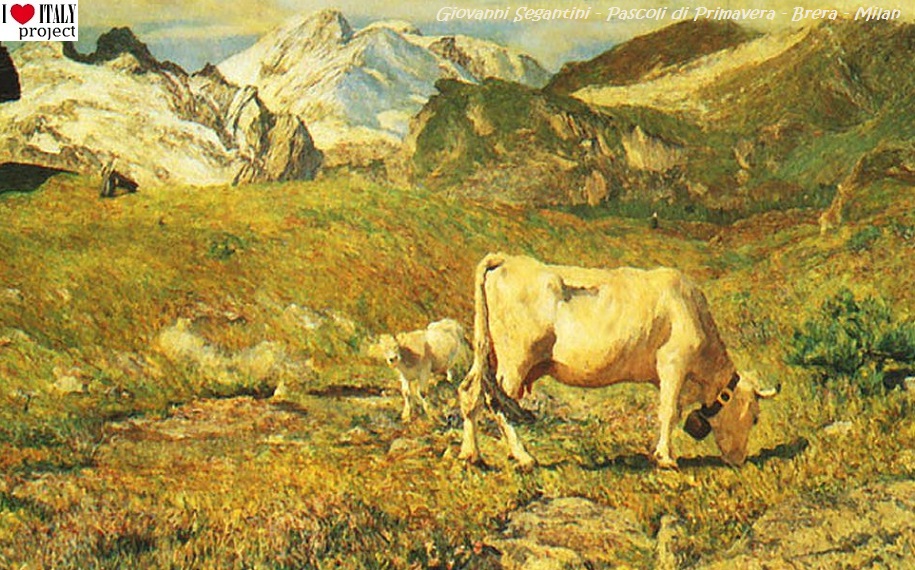 Some artists, Giuseppe De Nittis (Nudo con calze rosse) and Federico Zandomeneghi moved to Paris and drew near to the impressionist school.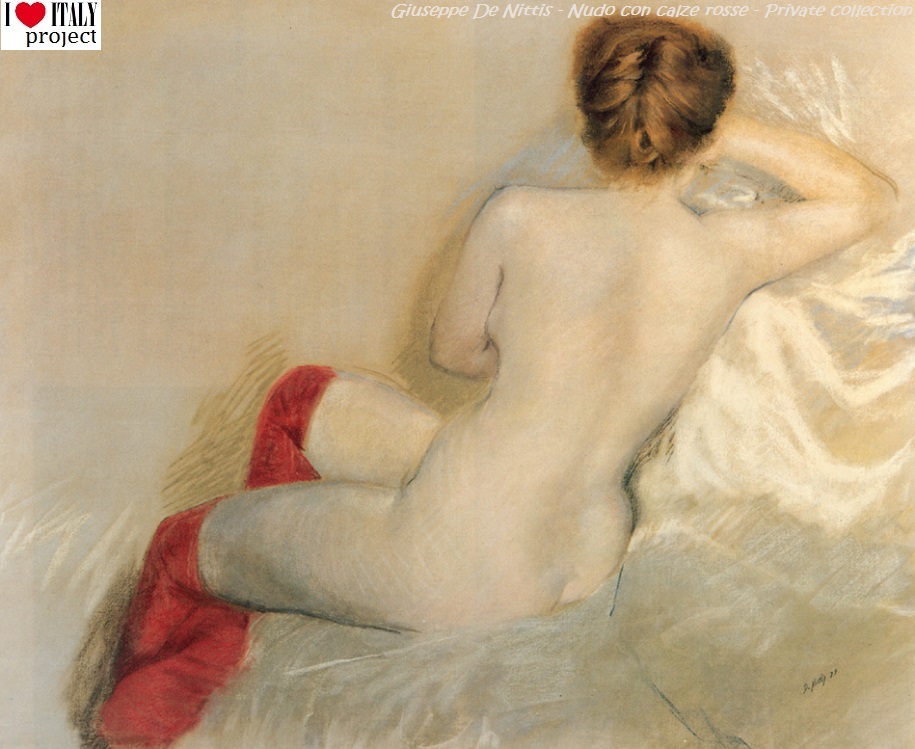 The avant garde movement began with the Futurists Umberto Boccioni (Quelli che restano, Modern Art Gallery, Milan) and Angelo Balla...

The great painting of Amadeo Modigliani who had Italian roots but flourished in Paris, was totally new and pure (reclining nude series ).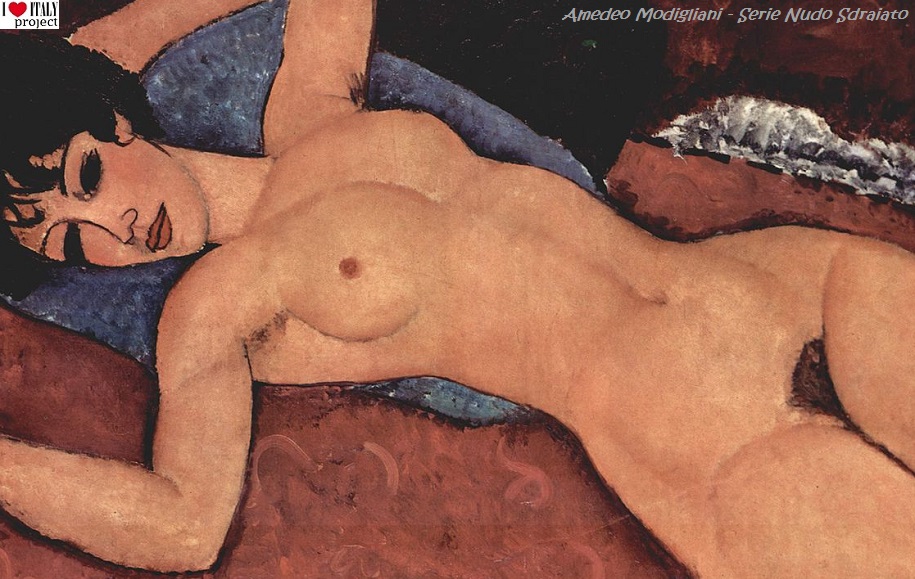 The 1920s and 1930s witnessed the birth of several different currents: the intellectual Metaphysical painting of Giorgio De Chirico;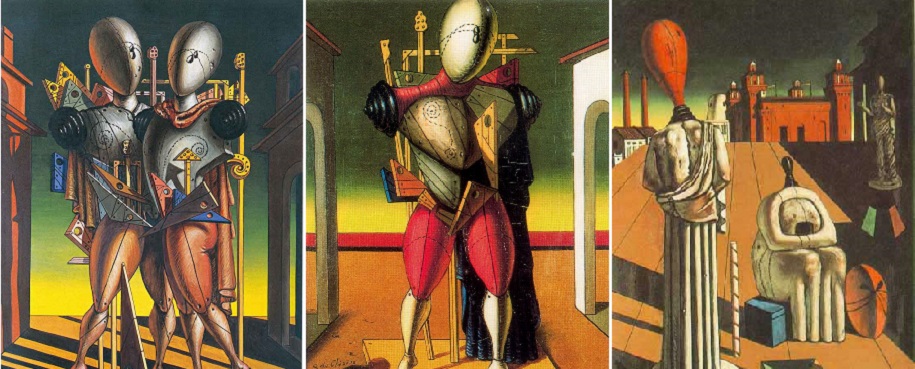 the return to Classicism with the Novecento movement of Achille Funi (Frescoes in the church of Christ the King, Rome) and Mario Sironi; new research in the Abstract movement (Atanasio Soldati, Osvaldo Licini). After World War II Italian art re-entered the mainstream of western culture with great artists like the sculptor Giacomo Manzu and the painter Renato Guttuso.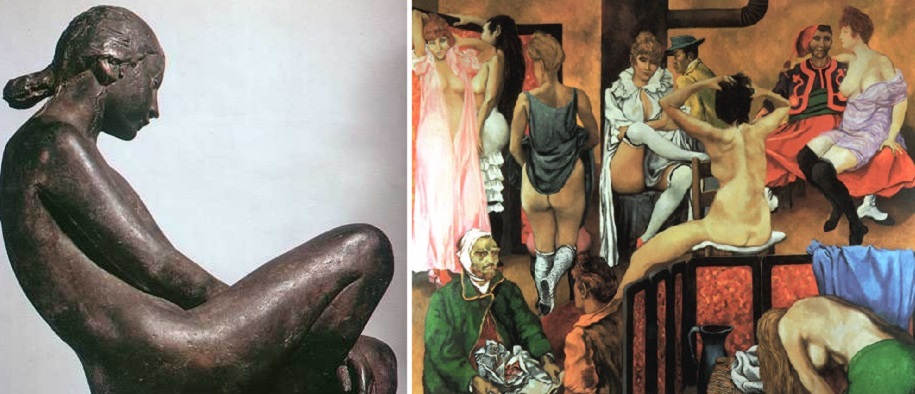 ---
Other work of arts of the period are to be found in the following region and cities :
PIEMONTE
Alessandria: Teatro, Villa Marengo
Torino: Sacro Cuore & St Giovanni Evangelista, St Massimo, Mole, Borgo Medievale del Valentino, Palazzo del Lavoro, Palazzo dell'Esposizione, Palazzo Ceriana Peyron, Padiglione di Italia, Piazza Carlo Felice, Piazza Solferino, Corso Roma, Corso Vittorio Emanuele, Monumenti a Emanuele Filiberto, Monumenti a Carlo Albero, Galleria d'Arte Moderna.



VENETO




Venezia

: Chiesa della Maddalena, Palazzo Franchetti, Teatro La Fenice, Teatro del Mondo, Galleria d'Arte Moderna.
Padova: Caffe' Pedrocchi, Teatro Nuovo, Museo.


LOMBARDIA
Milano: Facciata Santa Maria del Carmine, St Carlo al Corso, Villa Reale, Palazzo Belgioioso, Palazzo della Permanente, Palazzo Castiglioni, Stazione Centrale, Facciata dei Trianon, Casa Rustici, Villa Figini, Casa Galimberti, Arco della Pace, Galleria de Cristoforis, Galleria Vittorio Emanuele, Piazza del Duomo, Piazza della Scala, Cimitero Monumentale, Torre Velasca, Grattacielo Pirelli, Monumento a Leonardo, Statua Napoleone, Quariere Gallaratese, Galleria Arte Moderna, Pinacoteca di Brera, Museo Studio Francesco Messina, Museo Nazionale della Scienza e della Tecnica.
Segrate: Uffici Mondadori.
Bergamo: St Pietro, Monumento Gaetano Dinizetti, Cimitero.

TUSCANY
Firenze: Facciata a chiostro di San Croce, Facciata di Santa maria dei Fiori, St Giovanni Battista, Villa Favart, Palazzo Capponi, Stazione Santa Maria Novella, Stadio, Loggia dei Lanzi, Palazzo Pitti, Galleria d'Arte Moderna.
Livorno: Cisternone, Accademia Navale, Mercato Nuovo, Museo Arte Contemporanea, Museo civico giovanni Fattori.


EMILIA ROMAGNA




Bologna

: Sacro Cuore, Casa Cavazza, Casa Malalbergo, Palazzo Silvani, Galleria Comunale d'Arte Moderna.

MARCHE
Macerata: Sferisterio.

LAZIO
Roma: Santa Maria del Priorato di Malta,
St Pietro & Paolo, St Pietro in Vaticano, Moschea, Foro Italico, Palazzo Brancaccio, Palazzo di Giustizia, Palazzo del Parlamento, Palazzo delle Belle Arti, Palazzo dei Congressi, Palazzo della Civilta' del Lavoro EUR, Sala della udienza in Vaticano, Palazzo dello Sport, Stazione Termini, Monumento a Carlo Alberto, Piazza della Repubblica, Palazzo del Popolo, Citta' universitaria, EUR, Altare della Patria, Museo Borghese, Pinacoteca Vaticana, Collezione Nazionale d'Arte Moderna.

CAMPANIA
Napoli: Faccia del Duomo, St Francesco di Paola, Mausoleo, Palazzo Mannajuolo, Palazzo della Borsa, La Floridiana, Monumento a Garibaldi, Monumento a Vittorio Emanuele ll, Galleria Umberto l, Galleria d'Arte Moderna, Museo Nazionale di St Martino, Museo di Capodimonte,.
Pozzuoli: Uffici Olivetti.
Capri: Casa di Malaparte

SICILIA
Palermo: Teatro Massimo, Villino Fassini, Politeama Garibaldi, Padiglione dell'Esposizione, Galleria d'Arte Moderna.
Catania: Teatro Bellini.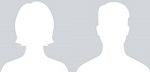 Se sei in grado di promuovere il tuo territorio con le sue produzioni enogastronomiche, le sue strutture ricettive e le sue bellezze storiche e artistiche, Made in South Italy può essere la piattaforma ideale per raccontare e rappresentare i "mille" territori italiani , ben consapevole che per farlo meglio e in modo completo ha bisogno della collaborazione di chi vive in quei luoghi, li conosce dall'interno e li sa rappresentare.​ Interessati?
La vetrina ideale per promuovere i vostri prodotti e servizi sul mercato Nord Americano ma che potrebbe essere un punto di visibilità anche nei vari mercati internazionali.

---
Paesi di provenienza dei visitatori in ordine numerico
Stati Uniti - Canada - Italia - Gran Bretagna - Australia - China - Germania - Francia - Nuova Zelanda - Olanda
Coloro interessati ad inserire la loro attivita'/azienda/ nel sito
sono pregati di mettersi in contatto usando il modulo soprastante...per saperne di piu'