Positano








Arriving in Positano, the 'Vertical Town", on the Amalfi coast. The resort town is a comune in the province of Salerno, on the Costiera Amalfitana. Tourism is by far the major industry.

The town is spread out over one of the slopes of Monte Comune, softening its craggy outline.






A single road, via Pasitea, winds its way from the Town Hall to the Piazzetta dei Mulini and the junction of the road to Amalfi, continuing uphill, it turns into Cristoforo Colombo.




The Piazzetta dei Mulini leads down to the small Piazza Flavio Gioia where the Church of Our Lady of the Assumption (Chiesa di Santa Maria Assunta) and its characteristic majolica tiled dome stand.

Inside, there is a nave and two aisles separated by pillars, and in the right-hand side of the transept hangs a panting by Fabrizio Santafede entitled Circumcision (1599).


The main altar ls decorated with a 17th century Byzantine style panel panting depicting the Madonna and Child.
There is a bell tower next to the church and a heavy marble slab mounted on its doorway depicts a sea monster.


From there a small door leads to the Crypt, the oldest part of the entire building on top of which the basilica was built.
Nearby the church, concealed by flood detritus and modern-day boutiques, lie the ruins of a Roman villa dating back to the first century A.D, which probably belonged to the famous freedman, Posides, who gave his name to Posidanium,which was later to become Positano.


To the west of the Marina Grande stretches Fornilio beach.

To the east lie the smaller beaches of La Porta, Fiumicello and Arienzo, used mostly by locals.

Looking down at the town from above, the eye become enchanted by an intricate network of narrow picturesque steps, which create the impression of a Nativity crib.

Lastly, the villages of Montepertuso (350m above sea level) and Nocella (420m above sea level) offer a delightful range of nature trails with breathtaking views over the entire coastline.

Positano can be reached by the SS163 Amalfitana national road, or by the SP425 provincial road.
The nearest airports are the Napoli-Capodichino (NAP) and the Salerno-Pontecagnano Airport (QSR).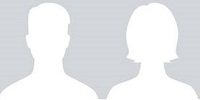 Lavora con noi - MADE IN SOUTH ITALY today. com, intende individuare
operatori interessati a predisporre un'offerta di pacchetti turistici locali in coerenza con una strategia di sviluppo tesa a valorizzare le potenzialita' del propio territorio.

Are You a tourist guide? Do you organize tours to northern & southern Italy? If the thematic is based on culture, history and outdoor activities, we would love to talk to you.

Where to stay
Guided Tours
Shopping
CERCASI ALLOGGI DI QUALITA'
B & B
Farm House - Masserie / Agriturismo
Hotel
Resort
Room for rent - Affittacamere
Apartment for rent - Appartamenti
Houses for rent - Case in affitto

MAX : CINQUE ESERCIZI x CATEGORIA x PROVINCIA
Guide Turistiche - Accompagnatore Turistico

CONOSCENZA DELLA LINGUA INGLESE

centri storici - aree archeologiche - musei, città d'arte .

CONTATTI tramite il modulo soprastante.
PRODOTTI LOCALI

SOUVENIR

MADE IN ITALY

Contattateci tramite il modulo soprastante.

La vetrina ideale per promuovere i vostri prodotti e servizi sul mercato Nord Americano
ma che potrebbe essere un punto di visibilità anche nei vari mercati internazionali.
AZIENDE - PRODUTTORI - STRUTTURE RICETTIVE - GUIDE TURISTICHE - TOUR OPERATORI
Ai nostri visitatori piace il Sud Italia, vuoi dire loro qualcosa?
Il nostro obiettivo e' quello di promuovere prodotti tipici del Sud in un contesto di marketing globale, e allo stesso tempo proporre
il nostro Meridione come alternativa turistica, ben consapevoli che il successo dell'uno è essenziale per il successo dell'altro.​
---
Paesi di provenienza dei visitatori in ordine numerico
Stati Uniti - Canada - Italia - Gran Bretagna - Australia - China - Germania - Francia - Nuova Zelanda - Olanda
Coloro interessati ad inserire la loro attivita'/azienda/ nel sito
sono pregati di mettersi in contatto usando il modulo sottostante .
Per saperne di piu'...