Business Profile:
The Colle degli Ulivi ( the olives hill) is located a few Km from the town of Mirto Crosia in the province of Cosenza on the Ionian Sea.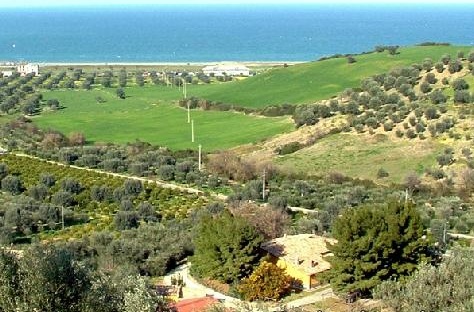 According to tradition the name comes from the greek "chrusea" (place of gold) due to the mines of gold and silver in the area. The town was almost completely destroyed by the earthquake in 379 A.D.

The agri farm offer the tourist a vacation in direct contact with
nature to enjoy total relaxation in a peaceful environment surrounded by natural sounds, where the horizon is defined by a blurry line between the sea and the sky interrupted by soft rolling hills wrapped in their habitual colors of green and yellow.
The awaiting blue warm sea is just a few hundreds meters away. For those who enjoy exploring the surrounding hills and Sila mountain this would be the ideal place. Excursion can be organized also to visit important little towns such as Rossano, Corigliano and Sybaris rich in history and art going back to the Greek and Byzantine period.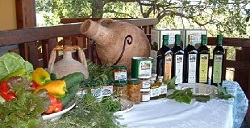 The restaurant : Cooking is typical Calabrian and Mediterranean and based mainly on products from our farm, traditional dishes held toghether with tasty fresh ingredients and simple seasonings.
The fish comes from the sea of Mirto and is purchased every day at dawn directly from the fishermen back on the beach. Octopus, anchovies and, in general, the blue fish are characteristic of the local cuisine because they are the main fish product of the Ionian Calabria.
The meats are purchased only from local farmers we trust. Our vegetables and fruits are grown with 100% organic methods to ensure a very healthy food.
Accommodations:

Currently the farm is equipped with 5 accommodation with separate entrance, each apartment has its own veranda with deck chairs, bench, table with chairs...

all rooms are equipped with television, air conditioning, safe, refrigerator...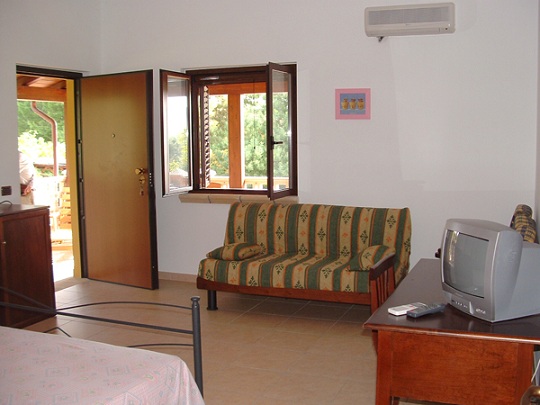 bed rooms can accommodate up to 5 beds.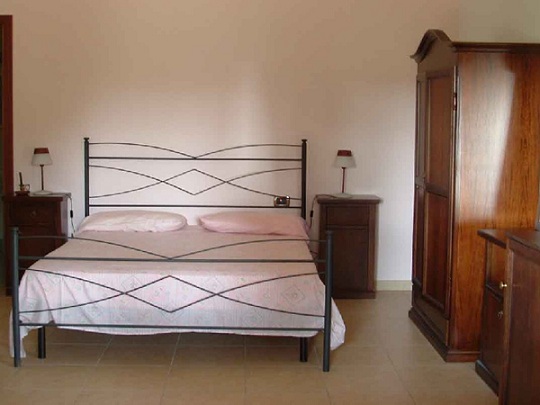 Places to see : Mirto castle
Church of Sacro Cuore di Gesù
Church of San Giovanni Battista (in Mirto)
Church of Madonna della Pietà
The Giglio tower
Santa Tecla tower.
For more info on places to see you may wish to check our suggested itineraries , point of interest in the Cosenza province. or Coastes & beaches.
Typical food products of the area : olives, olive oil, anchovies, classic salami calabresi such as soppressate, sausages and capocollo; home made pastas : macaroni ai ferretti, noodles and chickpeas, cavatelli in tomato sauce, Local arts and craft : handmade embroidery, weaving, clay products.
Distances from major cities (approx):
Cosenza - 107 km (1 hour 18 min.)
Vibo Valentia - 213 km (2 hours 30 min)
Crotone - 78 km (1 hour)
Catanzaro - 146 km (2 hours)
Reggio di Calabria - 299 km (2 hous 45 min)
Lamezia Airport - 165 km (1 hour 50 min)
Open year round - Please contact the owners for more infos
Remember : When you book directly you help the local economy.
CONTACTS - Send Email